Asset Publisher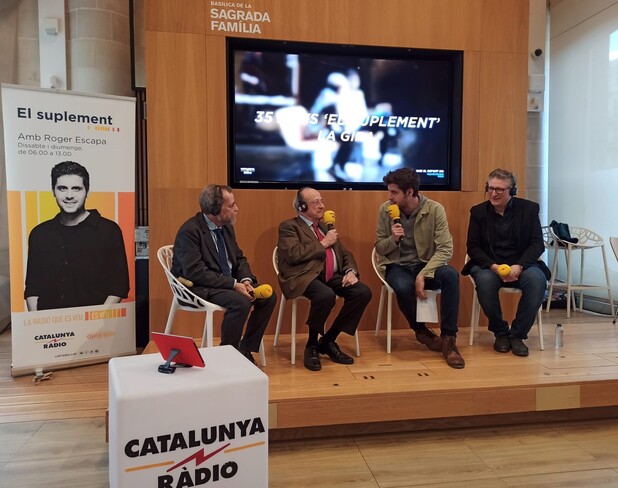 On Saturday 11 March, the Sagrada Família was the location chosen for the El Suplement programme to celebrate its 35th anniversary. On this very special occasion, Mr Esteve Camps explained to Catalunya Ràdio listeners the three most international events at the Sagrada Família in the months to come: the concert of the Orfeón Donostiarra, as part of the Easter Week activities; the Berlin Philharmonic concert on 1 May at 11:00 am and the dress rehearsal on the evening of Sunday 30 April. Plus, he explained, on 13 June, an exhibition on Gaudí and the Sagrada Família will open in Tokyo, thanks to Japan's public media organization NHK and the Tokyo National Museum of Modern Art.
He also spoke about the history of the Sagrada Família and Antoni Gaudí himself, with Mr Jordi Faulí, head architect of the Junta Constructora de la Sagrada Família.
This live edition of the programme also featured performances by Roger Mas and Andrea Motis, among others.
You can listen to the programme on this link.
Publish Date

3/11/23