Asset Publisher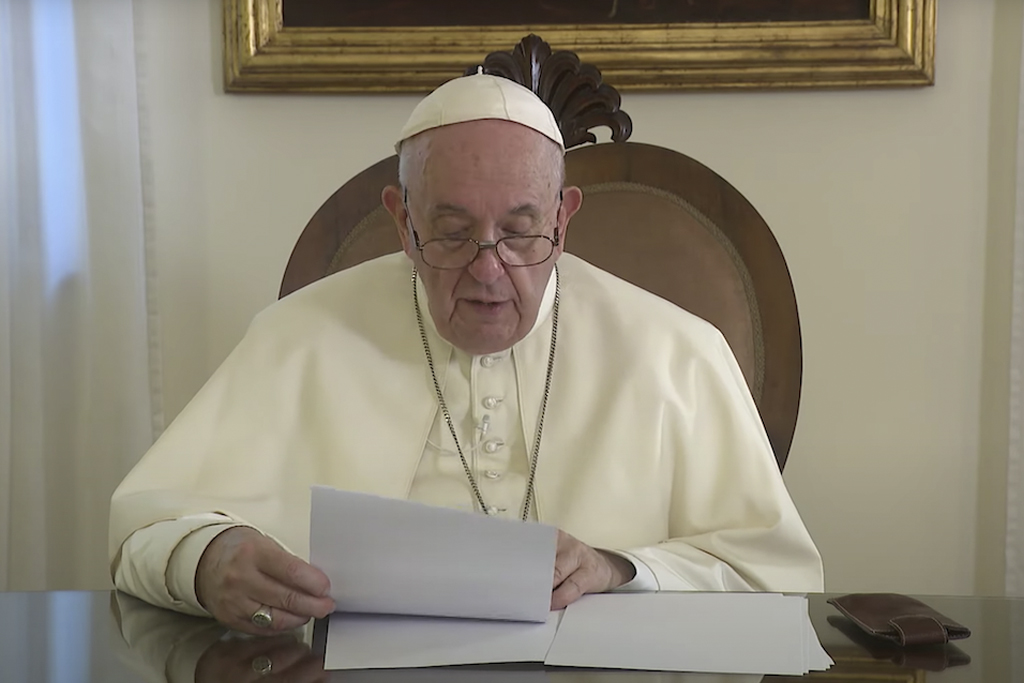 Pope Francis was part of the central event to inaugurate the tower of the Virgin Mary on 8 December 2021, coinciding with the feast of the Immaculate Conception. He did so with a video message just before the star was lit up for the first time.
With a Franciscan greeting and words for the pilgrims of the Spanish archdiocese of Barcelona, Pope Francis joined in this historic moment from Rome.
The full message is available on the Basilica of the Sagrada Família YouTube channel.
WATCH THE FULL VIDEO MESSAGE HERE
READ THE FULL MESSAGE HERE
Publish Date

1/25/22