Asset Publisher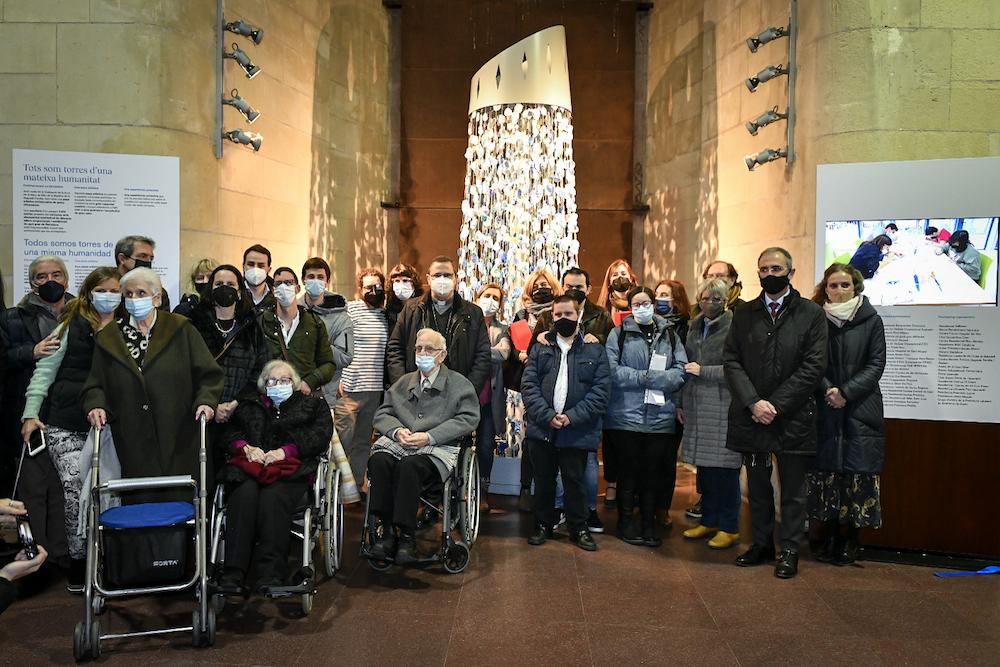 On 13 December at 6:30 pm, the collaborative art piece created through the social project to commemorate the inauguration of the tower of the Virgin Mary was inaugurated. An initiative promoted by the Artenea Foundation, Apropa Cultura and the Barcelona City Council for the inauguration of the tower of the Virgin Mary.
The result of this initiative is a large art piece that rests on an iron structure, from which 2,400 rocks painted by the participants hang.
There were 2,400 participants from 20 occupational workshops in Barcelona, 24 elderly care centres in Barcelona, 5 mental health organisations and 5 organisations from the Sagrada Família Community Plan.
The Association of Surveyors, Technical Architects and Building Engineers of Barcelona, with a multidisciplinary team of volunteers from among its members, was part of designing the piece (shape, dimensions, adapting to the exhibition space) and drafting the execution plan to ensure it is strong and stable, designating the right building solutions for it to be produced in the workshop.
The piece will be on display on the Sagrada Família grounds through July 2022.
Publish Date

12/14/21