Asset Publisher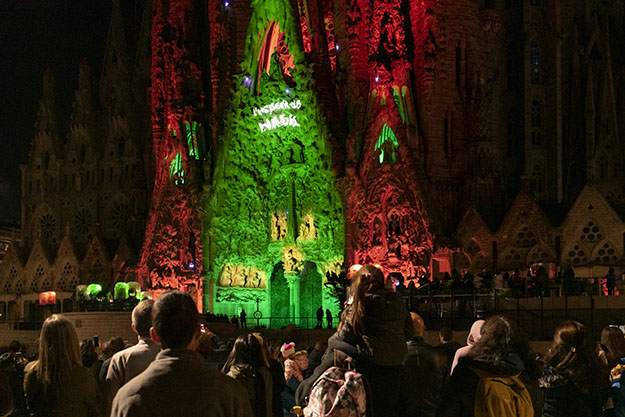 More than 28.000 people got the chance to feel and experience the Christmas spirit this year at the various activities the Sagrada Família offered to share the joy of the season and the weeks we spend preparing to celebrate it: Advent.
On 30 November, the Basilica gave people the chance to share in the moving experience of music and the Christmas spirit with its traditional Christmas concert. This year, the concert featured the National Classical Orchestra of Andorra (ONCA) and the Cor de Cambra of the Palau de la Música Catalana, both led by Lleida-born conductor Xavier Puig with Andorra-born violinist Gerard Claret as concertmaster. More than 1,300 people, including the winners of the draw the Sagrada Família held to give out tickets, attended the concert.
That same day, the Christmas workshops also kicked off, with a total of 30 sessions through 5 January. At this workshop, more than 400 kids aged 6 to 12 and their guardians enjoyed a tour of the Basilica focusing, above all, on the details of the Nativity façade, which explains how Jesus came into the world. Then, the children did a handicraft workshop and made a star to go on their Christmas tree.
Additionally, on 19, 20, 21 and 22 December, there was a light show on the Nativity façade. By lighting up the various sculpture groups on the façade, with a musical narration, we told the story of the scenes of the historical arrival of God's son and the symbolism behind each of them. More than 25.000 people enjoyed this special light show.
And finally, on 24 December at 7:00 pm, the Sagrada Família hosted Midnight mass, led by Mons. Sergi Gordo, auxiliary bishop of Barcelona. More than 1.200 people took part.
Publish Date

1/7/20