Asset Publisher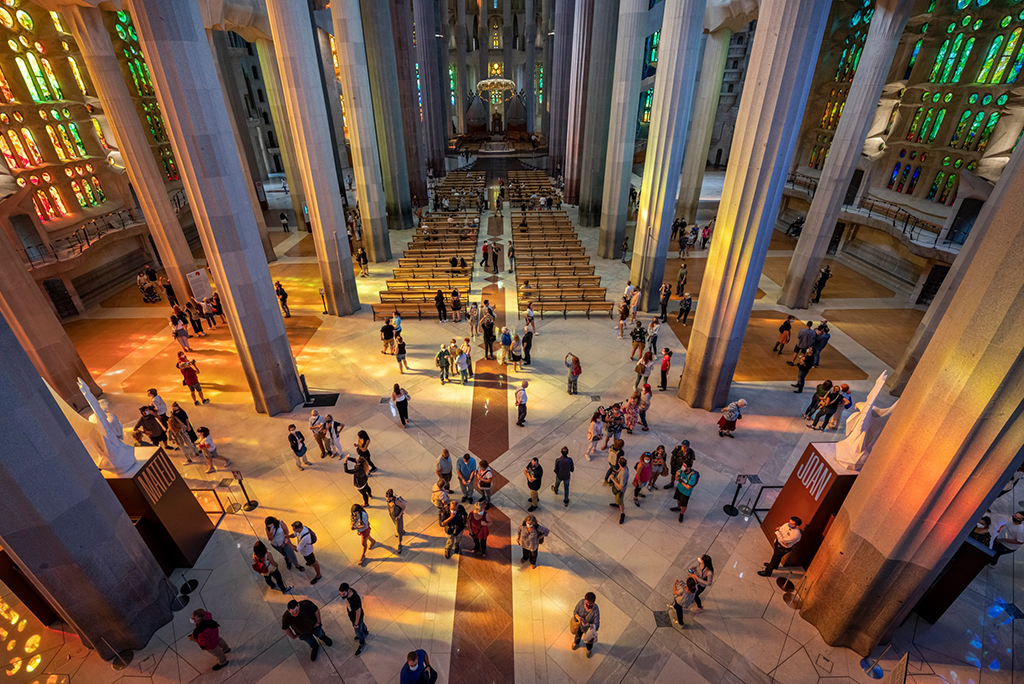 On 29 May of this year, the Basilica of the Sagrada Família reopened its doors to visitors. On the first weekend, a total of 4.994 people enjoyed Gaudí's unfinished work.
After seven months of closure due to the situation caused by Covid-19, the Junta Constructora is committed to reopening but it is subject to the evolution of the current healthcare situation, measures imposed by the Catalan Government and feasibility of visits. Initially, the Basilica is open weekends (Saturdays and Sundays) from 9:00 am to 3:00 pm.
Individual tickets can be booked two months in advance via the Basilica's website (https://sagradafamilia.org/en/tickets-individuals).
GROUP TOURS WITH SPECIALISED GUIDES ARE BACK
This week, tours of the Basilica for groups of at most ten people can be booked on the website (https://sagradafamilia.org/en/tickets-grup). These tours are accompanied by a specialised guide from the Sagrada Família, guaranteeing visitors' safety. Languages available are Catalan, Spanish, English, French, German, Italian and Portuguese.
Any new developments will be announced on our website and social media.
Publish Date

6/7/21