Asset Publisher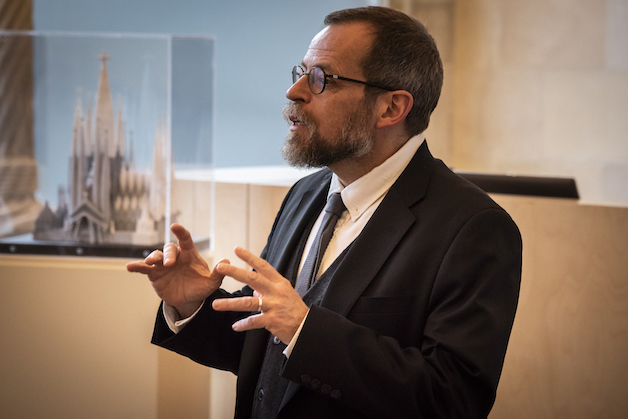 On 16 July 2022, inside the Basilica, Dr Jordi Faulí, head architect of the Sagrada Família, gave a conference for the participants in the 10th Congress of the World Union of Jesuit Alumni, which was held in Barcelona from 13 to 17 July.
The architect explained the project and construction of the Basilica, particularly the naves, based on Gaudí's designs. Then the participants had the opportunity to visit the naves and the façades.
From 20 May 2021 to July 2022, around the world, the Society of Jesus is celebrating the 500th anniversary of Ignatius of Loyola's conversion, an Ignatian year with the slogan "Ignatius 500".
In March 2022, the Sagrada Família hosted one of the core events, celebrating the conversion of St. Ignatius: Ignatius 500. Cardinal Joan Josep Omella i Omella, Archbishop of Barcelona, led the mass.
Publish Date

7/17/22