Asset Publisher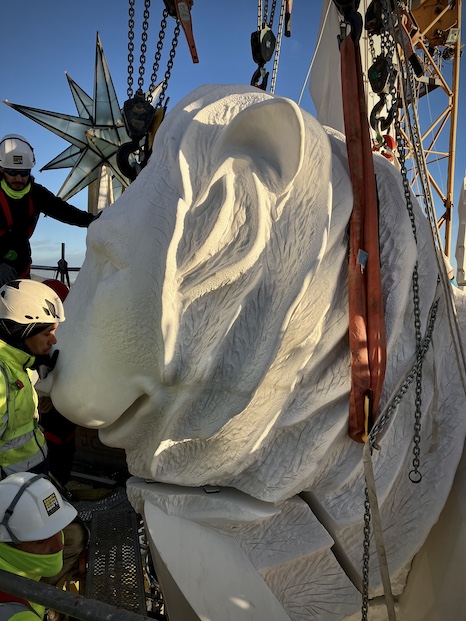 The figure of the lion has been put in place atop the tower of Saint Mark, completing the first two towers of the Evangelists and three of the six central towers. The towers of the Evangelists John and Matthew are expected to be finished in 2023 and the central tower of Jesus, in 2026.
After finishing the tower of the Evangelist Luke on 14 November, all efforts turned to putting the icosahedron and the sculptural pieces on the tower of the Evangelist Mark: two wings, the book and the sculpture of the figure of the tetramorph.
The works were done behind scaffolding, which is slowly being removed. This task will be finished in December. Now, the pinnacle of the tower of the Evangelist Luke is visible to all.
These two towers will be lit up for the first time on 16 December, as the traditional Basilica of the Sagrada Família Christmas Concert lets out. They will then be illuminated every evening from 17 December to 8 January, from 6:00 pm to 10:00 pm.
Publish Date

11/29/22