Asset Publisher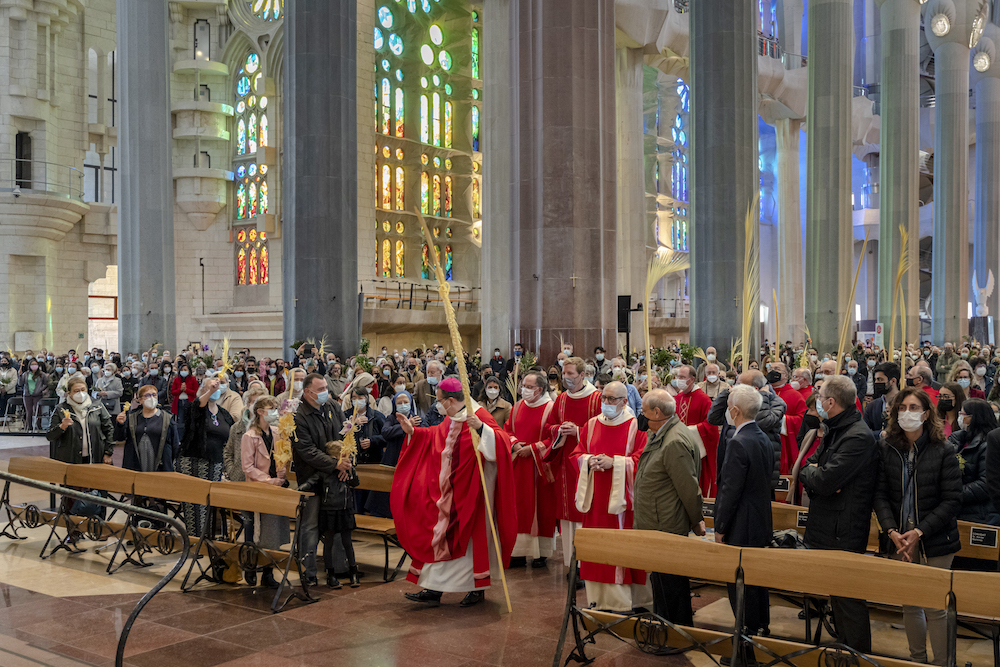 On 10 April, the Sagrada Família once again celebrated Palm Sunday with the blessing of palm fronds followed by mass.
The ceremony began inside the Basilica at 12 noon, followed by the blessing of the palm fronds inside and, at approximately 12:15 pm, the blessing of the palm fronds outside the Temple.
After this was finished, mass began inside the Basilica, officiated this year by Mons. Sergi Gordo, Auxiliary Bishop of Barcelona.
The festivities were part of the special Easter programming organised by the Sagrada Família.
Publish Date

4/11/22