Asset Publisher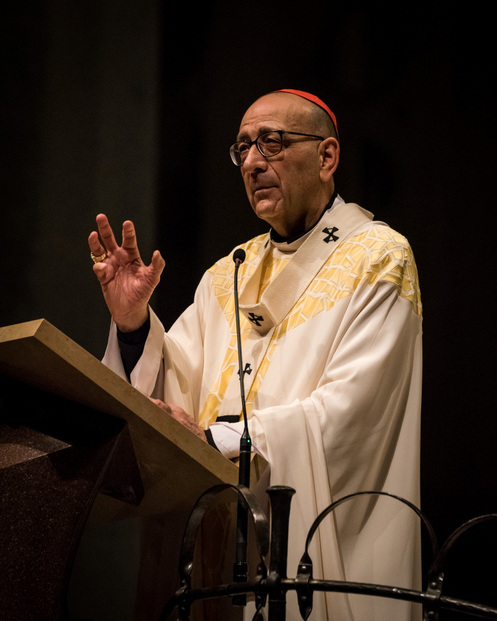 The Holy See announced this midday that Cardinal Joan Josep Omella i Omella will be joining the Council of Cardinals, the group of advisers to the Pope on issues of Church reform. At the end of the term of the previous members of this group, Pope Francis included the Archbishop of Barcelona and President of the Spanish Episcopal Conference in his new appointments.
In addition to Cardinal Omella, the other members of the Council of Cardinals are Vatican Secretary of State Pietro Parolin, President of the Governorate of Vatican City State Fernando Vérgez Alzaga, Archbishop of Kinshasa Fridolin Ambongo, Archbishop of Mumbai Oswald Gracias, Archbishop of Boston Seán Patrick O'Malley, Archbishop of Quebec Gérald Lacroix, Archbishop of Luxembourg Jean-Claude Hollerich, and Archbishop of San Salvador de Bahía Sérgio da Rocha. Marco Mellino serves as the group's secretary.
The next meeting of the Council will be on 24 April at 9:00 am at Casa Santa Marta. The last meeting of the Council, in December, focused on the Continental Stage of the current synodal process, among other topics. The group first met in October 2013, which means the Council will soon celebrate its tenth anniversary.
For the press release on the diocese website, click HERE.
About the Archdiocese of Barcelona
The Church has been present in Barcelona since ancient times. Currently, the pastoral work of the Archdiocese of Barcelona encompasses the whole metropolitan area of the Catalan capital, with nearly three million inhabitants. Cardinal Joan Josep Omella i Omella is Archbishop of Barcelona, with two suffragan sees: Terrassa and Sant Feliu de Llobregat. Cardinal Omella has been president of the Spanish Episcopal Conference since March 2020.
Publish Date

3/8/23