Asset Publisher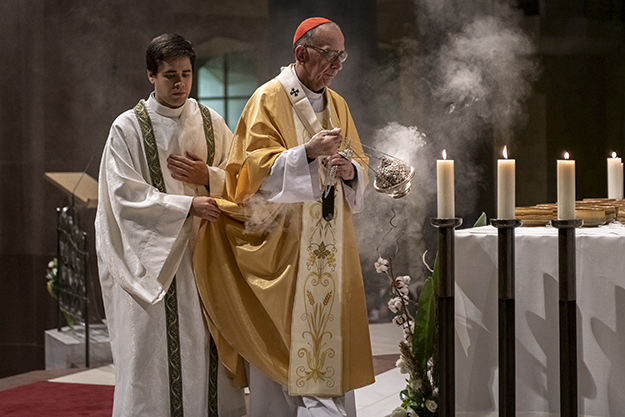 Cardinal Joan Josep Omella i Omella, Archbishop of Barcelona and ex-officio president of the Junta Constructora del Temple Expiratori de la Sagrada Família, was appointed president of the Spanish Episcopal Conference (SEC) this morning. This organisation's Plenary Assembly, held in Madrid from 2 to 6 March with the 87 bishop electors in Spain, chose Cardinal Omella to take over in the position for Cardinal Ricardo Blázquez Pérez, who had held it since 2014.
Cardinal Omella has been appointed president of the SEC from 2020 through 2024 because the term, previously three years, has been extended to four. New members have been appointed to the positions in the Spanish Episcopal Conference according to the new statues and new structure approved by the Holy See. The new model aims to increase agility, going from 14 to 10 committees, and improve collaboration among bodies.
Born in Cretas (Teruel), Cardinal Omella studied in the seminary in Zaragoza and was ordained as a priest in 1970. In 1996, he was appointed auxiliary bishop of Zaragoza and, in 2004, bishop of the dioceses of Calahorra and La Calzada-Logroño. In 2015, he was appointed Archbishop of Barcelona and in 2017, he was created a cardinal by Pope Francis.
Cardinal Omella has been a member of the SEC Executive Committee since March 2017. Plus, he has been a member of the Episcopal Commission for Pastoral Social Care since 1996, presiding this body from 2002 to 2008 and again from 2014 to 2017.
Publish Date

3/3/20