Asset Publisher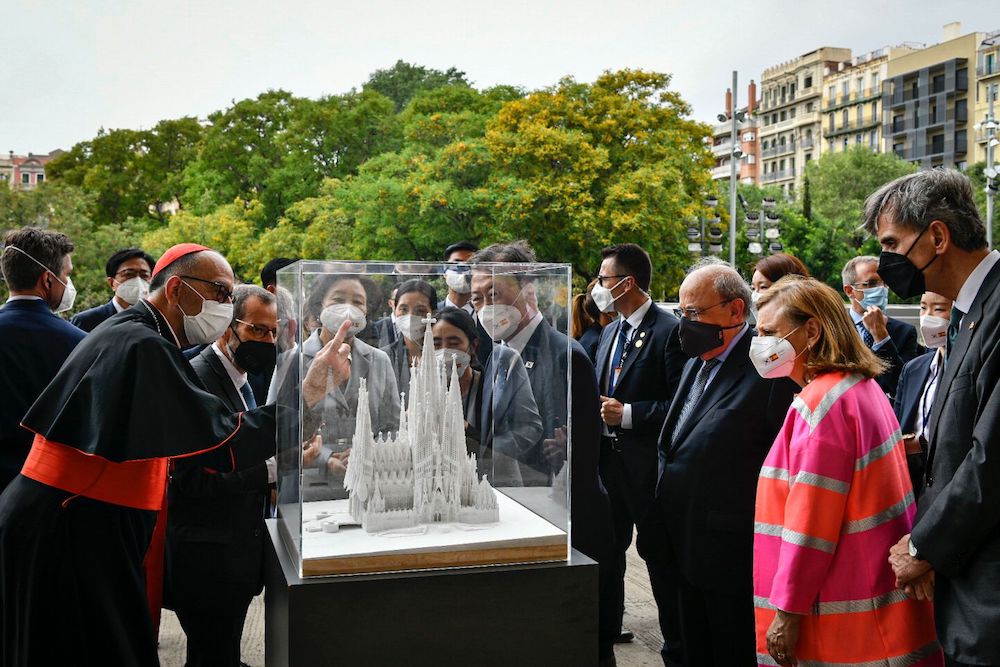 This morning, the Sagrada Família received a visit from President of South Korea Moon Jae-in and his wife Kim Jung Sook.
The Basilica welcome committee comprised Cardinal Joan Josep Omella i Omella, Archbishop of Barcelona; Executive Chairman of the Junta Constructora Esteve Camps, General Director of the Sagrada Família Xavier Martínez, Sagrada Família Head Architect Jordi Faulí, and Rector of the Parish and the Basilica of the Sagrada Família, Rev. Josep Turull.
During the visit, they got the chance to discover Gaudí's architecture and the Catholic symbolism of the Basilica.
Moon Jae-in arrived on Tuesday on an official visit with organised activities and events, mainly related to the economy and business. During his three-day stay in Spain, he visited Madrid and Barcelona.
Publish Date

6/17/21