Asset Publisher
This is the second time that the programme for this liturgical season can be heard at the Sagrada Família since the repertory was updated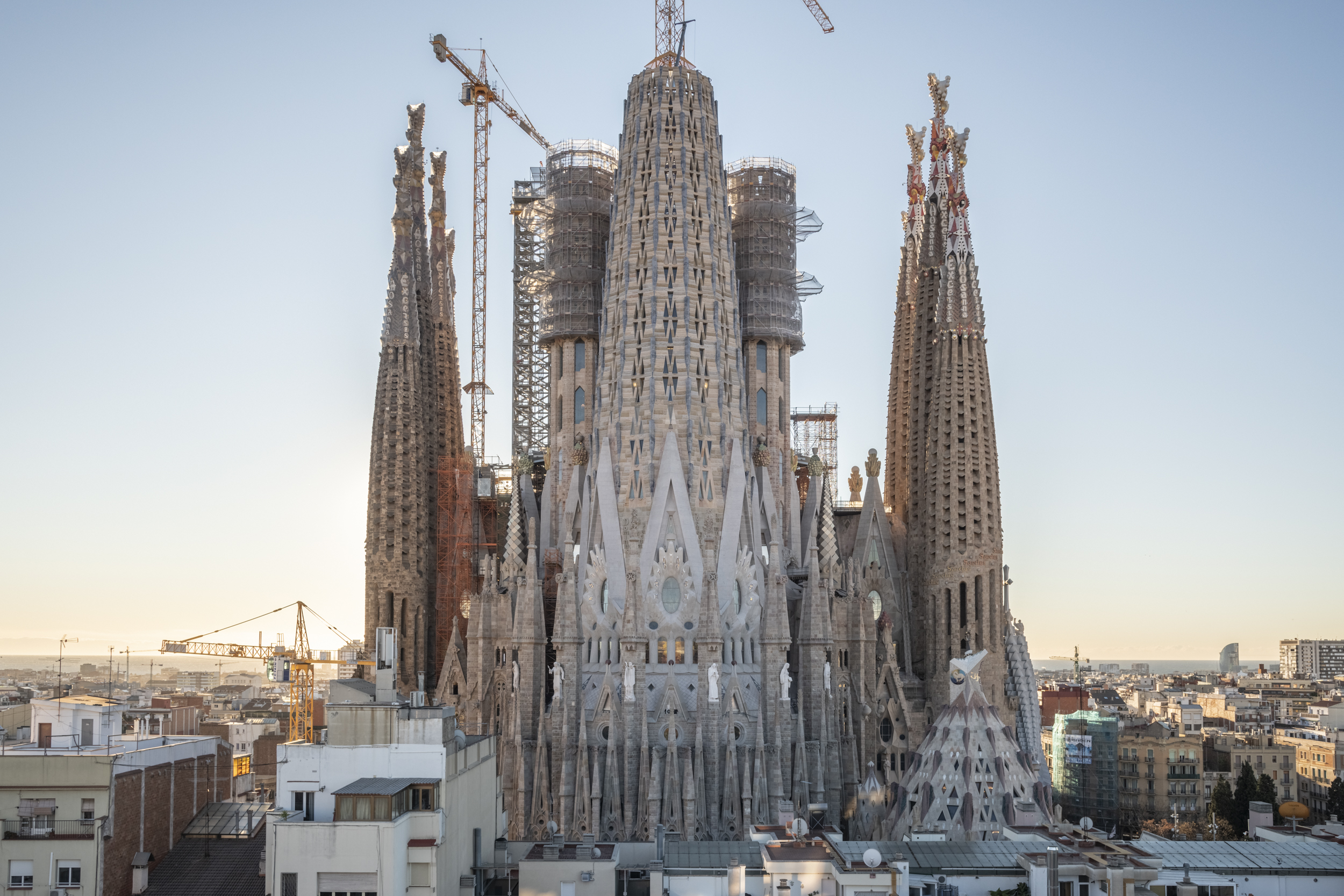 Today the carillon at the Sagrada Família will start playing the pieces for the liturgical season of Lent and Eastertide. This is the second time that the tunes in this repertory will play in the Temple since the pieces for the carillon were updated at the end of 2017. The new repertory can be heard from 9 am to 9 pm, on the hour, through 9 June, except for 18, 19 and 20 April, when the carillon will remain silent as a sign of mourning for the death of Jesus Christ.
The selection of the melodies and arrangements was done by Galdric Santana, architect, musician and a musical instrument maker.
The carillon is a musical instrument made up of a series of bells, each with a different note. The instrument is played with a special keyboard connected to the bells by wires that are pulled when the keys are pressed. The Basilica doesn't currently have a carillon, although installing one is part of a musical project the Temple will study once it is completed, so the sound heard is a recording played on four speakers in the lift shaft on the Passion façade.
The pieces in the Lent and Eastertide repertory are:
| | |
| --- | --- |
| HORA | REPERTORI |
| 9 | Les dotze paraules (plou i fa sol...) |
| 10 | Contrapàs (organ music from Breda) |
| 11 | Goigs del Roser que es canten per la quaresma |
| 12 | El cant dels ocells |
| 13 | Cobles al Santíssim Natzarè |
| 14 | Via Crucis (Prayer Sant Felip Neri) |
| 15 | El rossinyol (popular song) |
| 16 | Ball de la moixiganga de Reus |
| 17 | El ball de la civada |
| 18 | Astaferms (Manaies/Romans) |
| 19 | Sardana de Rupit |
| 20 | Espadats (torre/toc de castells de la moixiganga) |
| 21 | Les caramelles |
Publish Date

3/6/19