Asset Publisher
Mr Esteve Camps, Executive Chairman of the Junta Constructora, receives Gaudí Gresol Award for architecture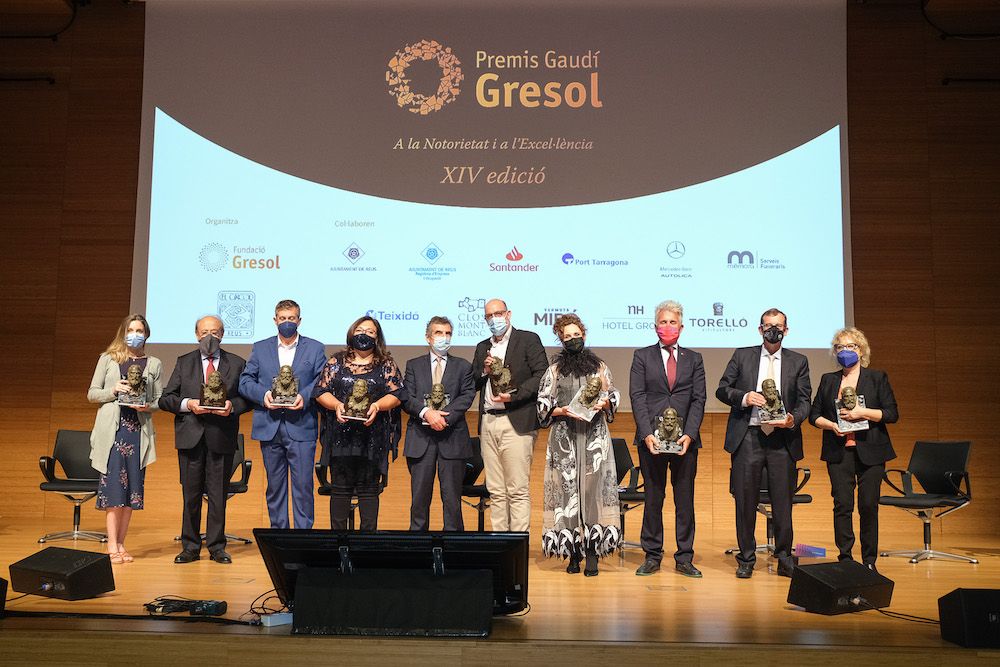 On 14 July, the 14th annual Gaudí Gresol Awards for notoriety and excellence were held.
This year, Mr Esteve Camps, Executive Chairman of the Junta Constructora del Temple Expiatori de la Sagrada Família Foundation, was recognised in the Architecture category.
Other winners this year included figures from various disciplines, including President of the Catalan Society of Technology Núria Salán; journalist, director and host of the most popular morning show in Catalonia, El món on RAC1, Jordi Basté; Editor-in-chief of La Vanguardia newspaper Jordi Juan; Director General at Hospital Clinic Barcelona Dr Josep M. Campistol; actor and producer Silvia Marsó; and the treble winning FC Barcelona women's football team, among others.
This marks the return of the Gaudí Gresol Awards for Notoriety and Excellence, from the Gresol Foundation, after not being able to host an awards ceremony in 2020 due to the pandemic, in the company of El Círcol de Reus.
The event took place in the Antoni Gaudí auditorium at Tecnoparc - firaReus respecting all healthcare and safety measures.
In Reus in 2019, at the 13th edition of the awards, Sagrada Família Head Architect Jordi Faulí received the Gaudí Gresol Award in the same category.
Publish Date

7/15/21