Asset Publisher
Basilica hosts Gaudí Awards ceremony for baccalaureate research projects and higher vocational training course projects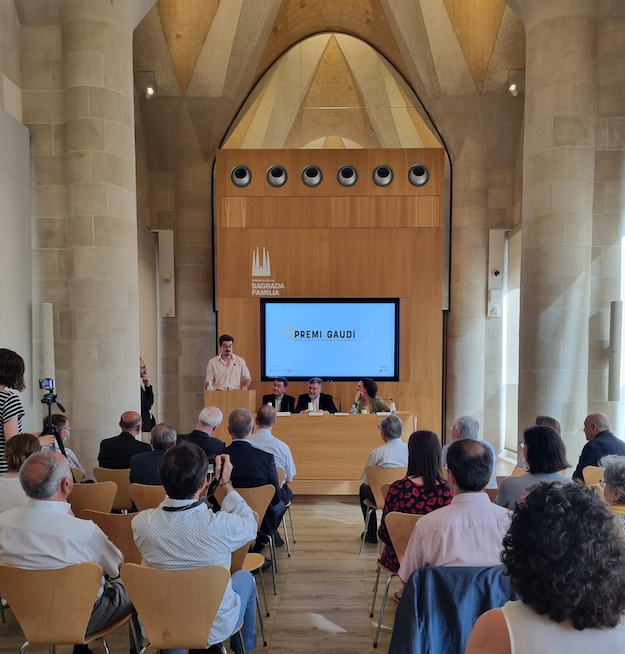 On 16 June at 6:00 pm, the Sagrada Família hosted the ceremony presenting the Gaudí Awards for baccalaureate research projects and higher vocational training course projects.
The awards, in their first edition this year, are organised by Ateneu Universitari Sant Pacià and the Christian School Foundation of Catalonia (FECC), with collaboration from Castellnou publishers.
First prize went to Arturo Cabellos, from Escola Maristes Valldemia in Mataró, for his project titled "Carmelites i caputxines a Mataró" (Carmelites and Capuchins in Mataró). Second prize went to the project titled "Sant Ignasi, el pelegrí que crida a la festa" (Saint Ignatius, the pilgrim who calls for celebration), by Daniel Gubianas at INS Pius Font i Quer in Manresa. And third prize went to Bel Solà, a student at INS Ernest Lluch in Barcelona, for her project "L'acompanyament espiritual als centres penitenciaris catalans" (Spiritual guidance at Catalan correctional facilities).
Publish Date

6/16/22