Asset Publisher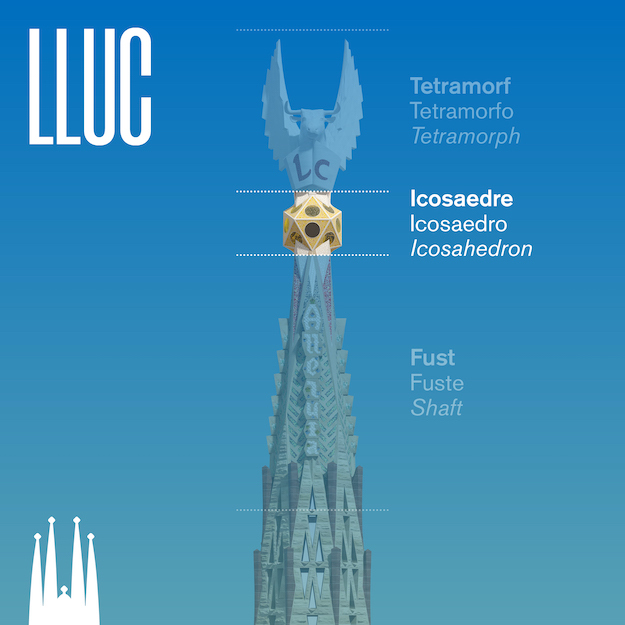 The last week in April 2022, work began to put the trencadís mosaic on the icosahedron on the tower of Luke. This element is the base for the tetramorph of the winged ox with the book that will crown the tower when it is finished.
The work is being done at the Basilica, on the platform 54 metres above street level.
The colours used to decorate this piece are Orsoni Gold for the spherical bulges and ochre, yellows and salmon in warm tones on the faces of the piece.
The pinnacles of the towers of the Evangelists will be pyramidal, the standard shape of a pinnacle. This shape will be created by the geometric figures of the pinnacle: the icosahedron, book, wings and the figure of the tetramorph.
According to the works calendar, the icosahedrons for Luke and Mark are scheduled to be put in place this summer.
The Sagrada Família expects to finish both towers in 2022.
Publish Date

5/3/22