Asset Publisher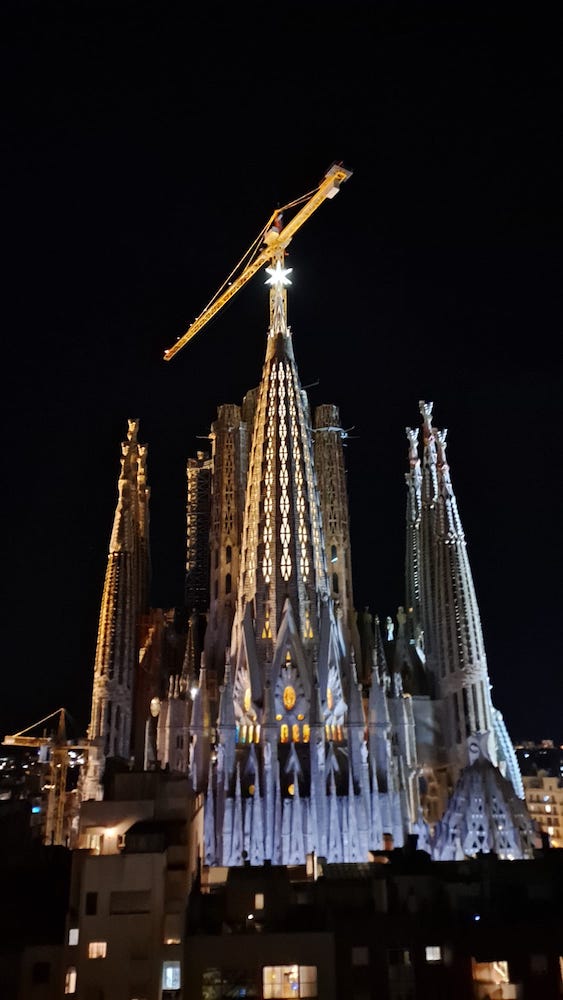 On 8 December 2021, the Sagrada Família inaugurated the tower of the Virgin Mary with a mass as the central event and, afterwards, the blessing of the tower and the first lighting of the star on the second-tallest tower, which is now complete.
The religious service, which coincided with the Feast of the Immaculate Conception and the end of the Year of Saint Joseph, was held on 8 December at 6:00 pm inside the Basilica and led by Cardinal Joan Josep Omella i Omella, Archbishop of Barcelona.
Afterwards, the blessing of the tower of the Virgin Mary took place, visible from Carrer de la Marina or on estel.sagradafamilia.org.
The central event of the inauguration festivities included the premiere of MAGNIFICAT, a musical piece composed by Marc Timón and performed by Orfeó Català.
Publish Date

12/8/21