Asset Publisher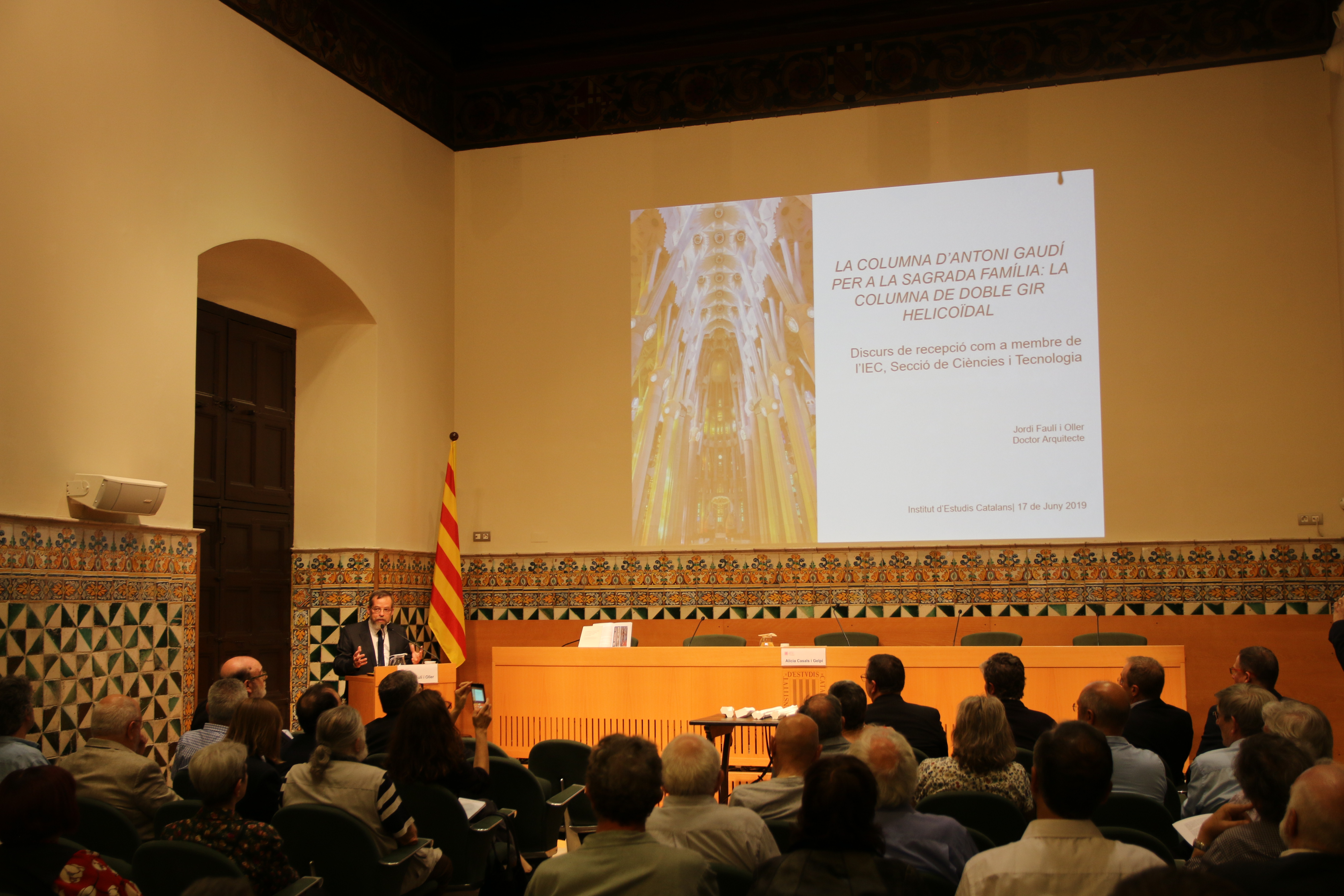 Picture: IEC
Head architect of the works on the Sagrada Família, Jordi Faulí, gave a speech yesterday accepting his nomination as a permanent member of the Sciences and Technology Section of the Institut d'Estudis Catalans (Institute for Catalan Studies, IEC), which he joined in late 2017. The event took place yesterday at 7 pm, at the IEC headquarters, and Faulí's speech was entitled La columna d'Antoni Gaudí per a la Sagrada Família: la columna de doble gir helicoidal (Antoni Gaudí's column for the Sagrada Família: the double twist helicoidal column).
Plus, last Thursday the architect received the Gaudí Gresol Award in Reus, granted by the Fundació Gresol, in the architecture category. These awards recognise notoriety and excellence of professionals in various fields.
Faulí began working in the technical office at the Sagrada Família in 1990. In 1993, he was named deputy head architect of the works and, in 2012, took over as head architect. In 2010, he was awarded the City of Barcelona Award, along with the other members of the Temple site management team, for the execution of the Temple naves designed by Gaudí.
Publish Date

6/18/19