Asset Publisher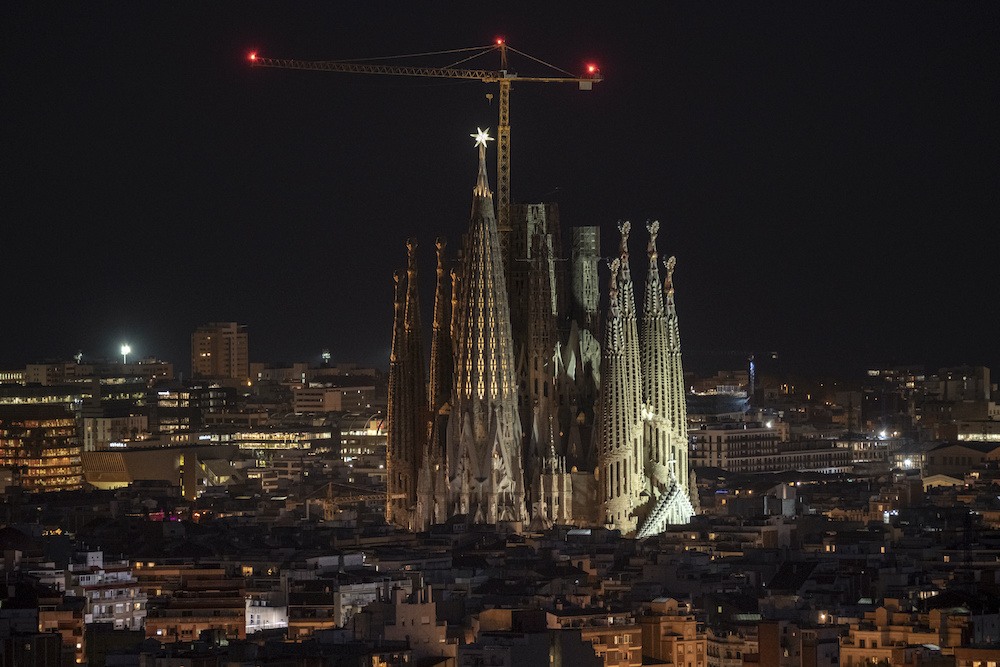 The star on the tower of the Virgin Mary at the Sagrada Família will shine once again starting 24 February 2022.
It will be illuminated every day following the same schedule as the Nativity and Passion façades, which vary each month.
The Sagrada Família originally had a permit to light up the star from 6:00 pm to 10:00 pm through 9 January.
Afterwards, the Sagrada Família went through the Barcelona City Council procedure to continue lighting up the star for decorative purposes, establishing the conditions in line with current regulations on this issue in the city of Barcelona.
The illumination schedule is as follows:
January 6:30 pm to 10:00 pm

February 7:00 pm to 11:00 pm

March 7:30 pm to 11:00 pm

April 9:00 pm to 12 midnight

May 9:30 pm to 12 midnight

June 10:00 pm to 12 midnight

July 10:00 pm to 12 midnight

August 9:30 pm to 12 midnight

September 9:00 pm to 12 midnight

October 8:00 pm to 11:00 pm

November 6:30 pm to 10:00 pm

December 6:00 pm to 10:00 pm
Publish Date

2/24/22