Asset Publisher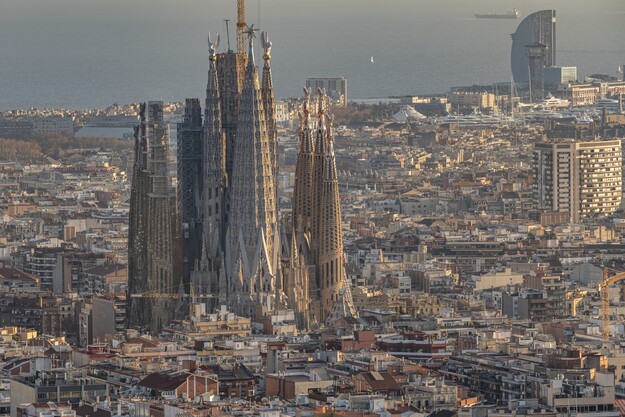 The Basilica of the Sagrada Família, with NHK and NHK Promotions, inaugurated the exhibition "Gaudí and the Sagrada Família" on 12 June at the National Museum of Modern Art, Tokyo (MOMAT). It is a travelling exhibition in Japan focused on Antoni Gaudí and his legacy.
While at the MOMAT (through 10 September), 280,499 people came out to see the exhibition, making it one of the top six in the history of this museum. From 30 September to 3 December, the exhibition will be at the Sagawa Art Museum in Moriyama and, after that, at the Nagoya City Art Museum from 19 December to 10 March 2024.
Sharing Gaudí's work and the meaning of the Sagrada Família
This initiative aims to share the work of this genius architect in Asia and raise awareness of the meaning and current construction status of his masterpiece, the Sagrada Família. In this regard, the exhibition offers a retrospective of the Sagrada Família, putting Antoni Gaudí and his work in context. It draws the public into Gaudí's architecture and universe through various works and audiovisual pieces, and is divided into four sections: Gaudí the man, his unique architecture, the Sagrada Família, and Gaudí's influence on contemporary Japanese architecture.
Publish Date

9/29/23