Asset Publisher
The show is open to anyone who visits the Temple now through 31 March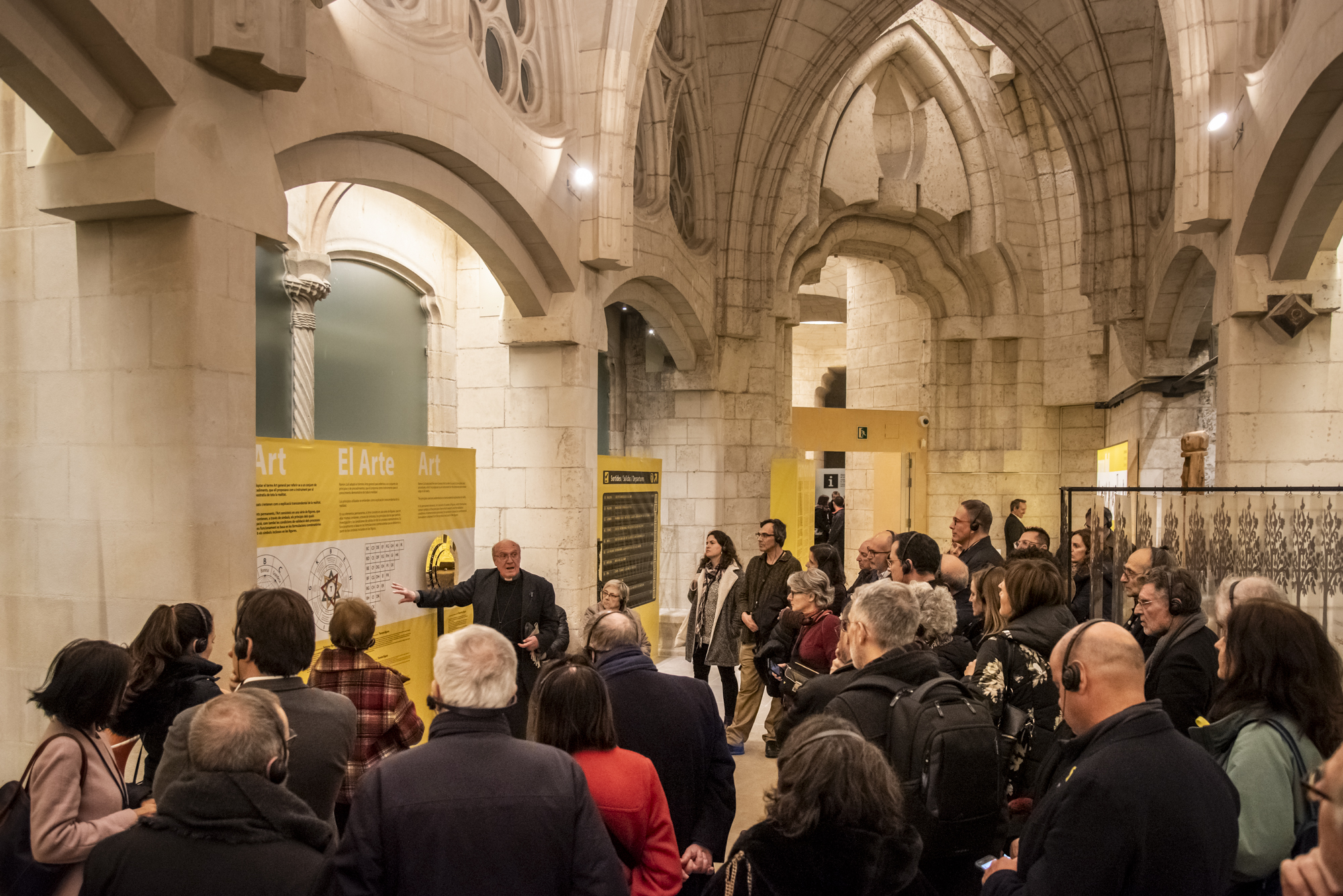 The Sagrada Família, from yesterday, is hosting the exhibition "Ramon Llull: 700 Years of his Mission", which looks back on the life and work of the distinguished beatus with texts, images and various pieces. The exhibition has been organised by the diocese of Mallorca with support from the Govern de les Illes Balears and the Consell de Mallorca and was inaugurated in Rome in October 2016. It has now come to the Basilica, where it can be seen through 31 March. The exhibition is on display in the Montserrat cloister and is open to anyone who comes to visit the Temple.
The inauguration of the exhibition took place on Monday 11 February, with a conference by curator Dr Jordi Gayà Estelrich. Afterwards, there was a guided tour of the exhibition by its curator and artist Jaume Falconer. Also at the inauguration were president of Aula Lul·liana Dr Jaume Aymar Rigolta and Bishop of Mallorca Mons. Sebastià Taltavull.
Llull was one of the most advanced figures in the spiritual, theological and literary world in the Middle Ages. The memory and example he set has lasted over the centuries and the many facets of his personality have led to a tradition that has developed according to the cultural currents of the time. The exhibition that has now arrived at the Basilica shares, among other things, his process of creating, reflecting on and carrying out his intentions, as well as his missions and the main written works he left behind.
Publish Date

2/12/19