Asset Publisher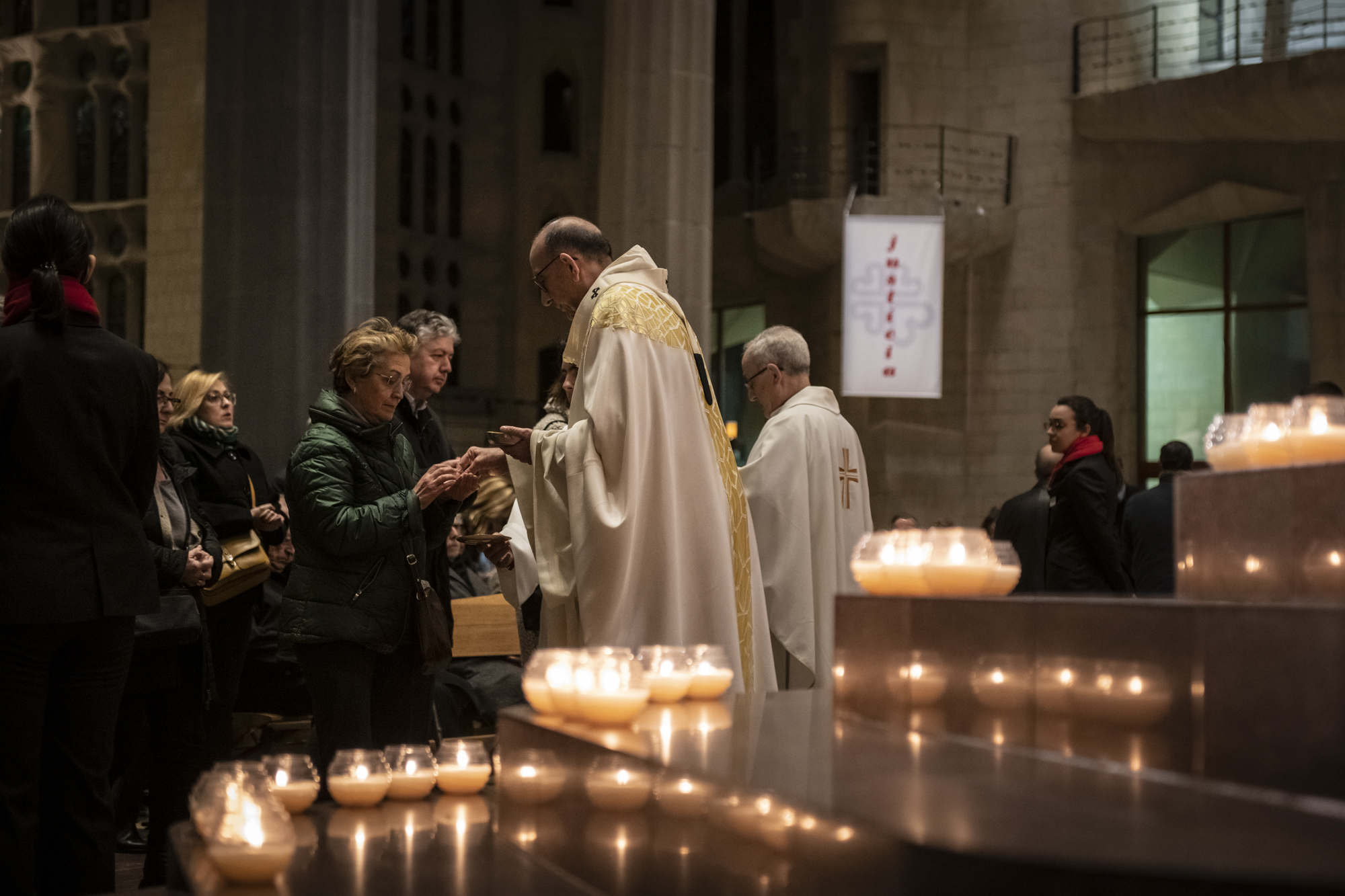 Mass commemorating 75th anniversary of Càritas Barcelona
On Sunday 27 January, the Sagrada Família hosted a Eucharist celebrating the 75th anniversary of Càritas Barcelona. The mass was led by Cardinal Joan Josep Omella i Omella, Archbishop of Barcelona, who is also president of the Càritas organisation, with Auxiliary Bishops of Barcelona Mons. Antoni Vadell and Sergi Gordo, among others.
More than 2.300 people came to the Basilica to take part in this celebration, showing the support Càritas has received from its members, donors, priests, volunteers and employees over the past 75 years. The Eucharist, which was live streamed on the Sagrada Família website, kicked off a series of events Càritas has organised for 2019 to commemorate its 75-year history.
Càritas Diocesana de Barcelona was the first Càritas organisation in Catalonia and all of Spain. Since it was founded, the organisation has helped roughly 1.5 million individuals.
Publish Date

1/28/19