Asset Publisher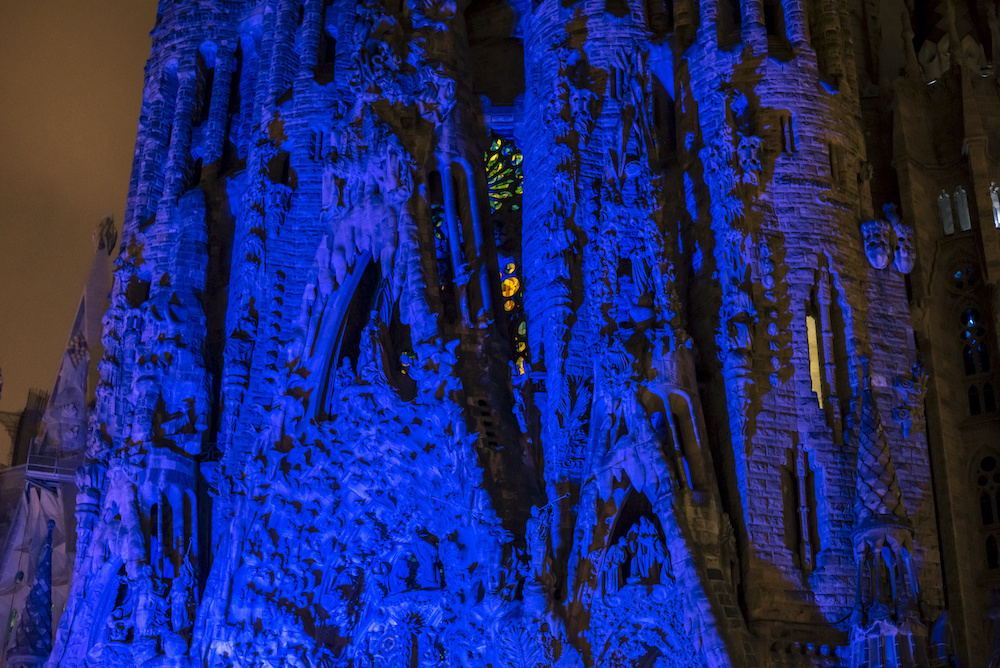 On 12 May, the Nativity façade of the Sagrada Família will be lit up in dark blue for International Fibromyalgia and Chronic Fatigue Syndrome Awareness Day and other Central Sensitisation Syndromes Day.
This initiative, promoted by the Association of People Affected by Fibromyalgia and other Central Sensitisation Syndromes of Catalonia (ACAF), is intended to raise awareness about these diseases and to stress the importance of research and early detection.
Different organisations and institutions in Catalonia are taking part in this action under the slogan #CatalunyadeBlau. More information HERE.
This will be the first of three illuminations of the Nativity façade to support various charity initiatives. The second is scheduled for 3 July, the day on which Awareness Day for Rubinstein-Taybi Syndrome is celebrated, and the last will take place on 12 November, joining the World Pneumonia Awareness Campaign "PneumoLight" with the August Pi i Sunyer Biomedical Research Institute.
In addition to the three illuminations, like every year, we took part in Earth Hour on 26 March, with the total blackout of the star and the Nativity and Passion façades.
Publish Date

5/9/22