Asset Publisher
These include some examples of furniture designed by the architect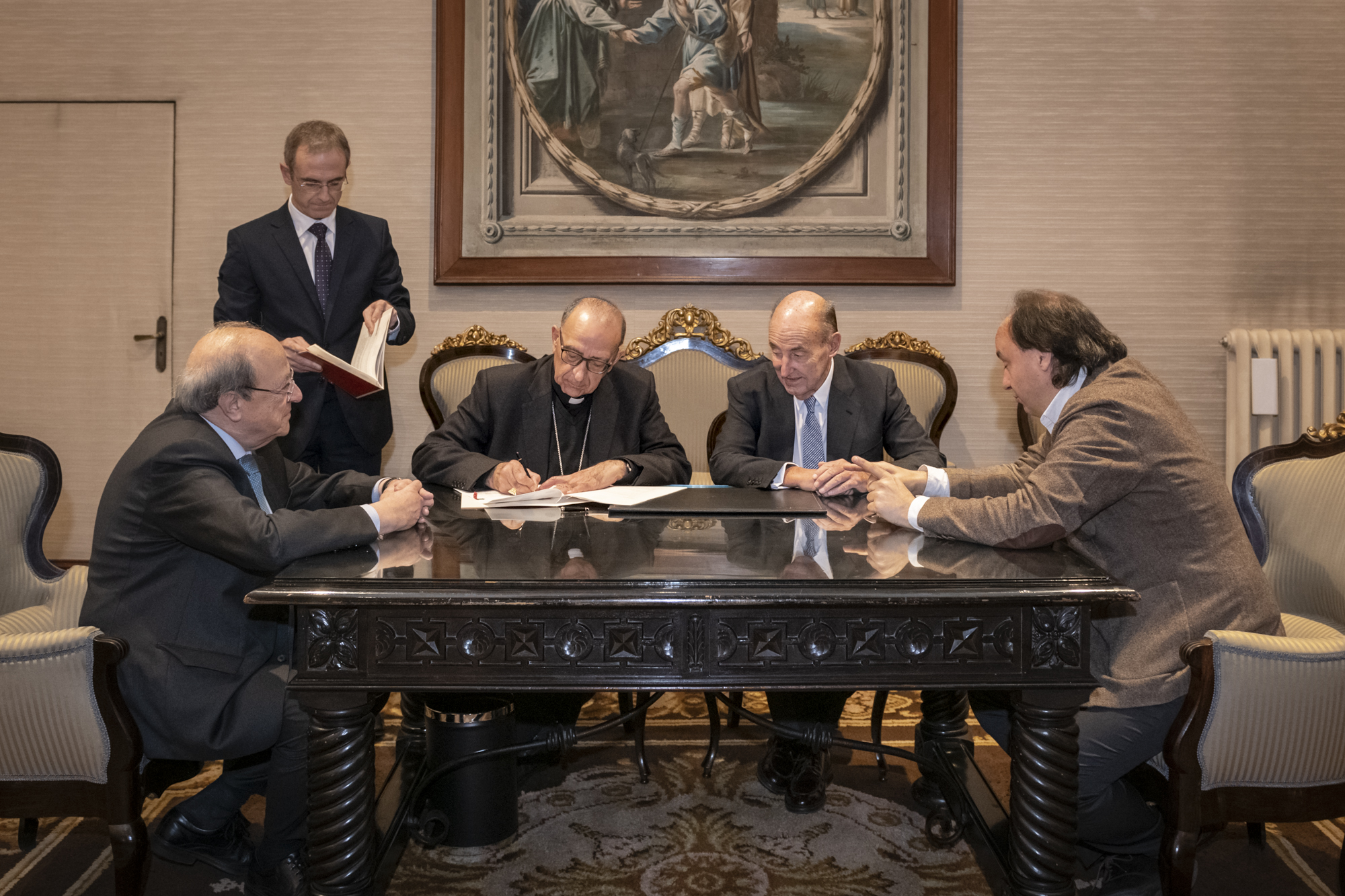 Fundació Junta Constructora de la Sagrada Família has signed an agreement with the Museu Nacional d'Art de Catalunya (MNAC) for 27 pieces in its collection to be loaned and displayed at the museum. Twenty of these pieces, in fact, were already on display at the MNAC thanks to a previous agreement. The new one, for a ten-year loan, covers seven additional elements, which the museum will decide how to display over the next two years.
The pieces already on loan from the Foundation include significant examples of furniture designed by Gaudí for Casa Calvet, Casa Batlló and Casa Milà. There is also some furniture made by his collaborators, including a lacquered table by architect Josep Maria Jujol and pieces designed by Aleix Clapés. The works that will be added to the display under the new agreement are seven pieces that are part of the Milà collection. They are two sliding doors, three bench chests and the cladding from a column, which were originally part of one of the entryways on the main floor of the building. Plus, the collection also includes several fragments of the original parquet flooring.
The agreement was signed on 6 February by Cardinal Joan Josep Omella i Omella, Archbishop of Barcelona, and President of the MNAC Board of Trustees Miquel Roca i Junyent. Also at the event were executive chairman of the Junta Constructora, Esteve Camps, representatives of the management team and General Director Xavier Martínez, as well as Museum Director Pepe Serra.
Publish Date

2/7/19