Asset Publisher
The programming includes around thirty ways to disseminate the cultural heritage with religious roots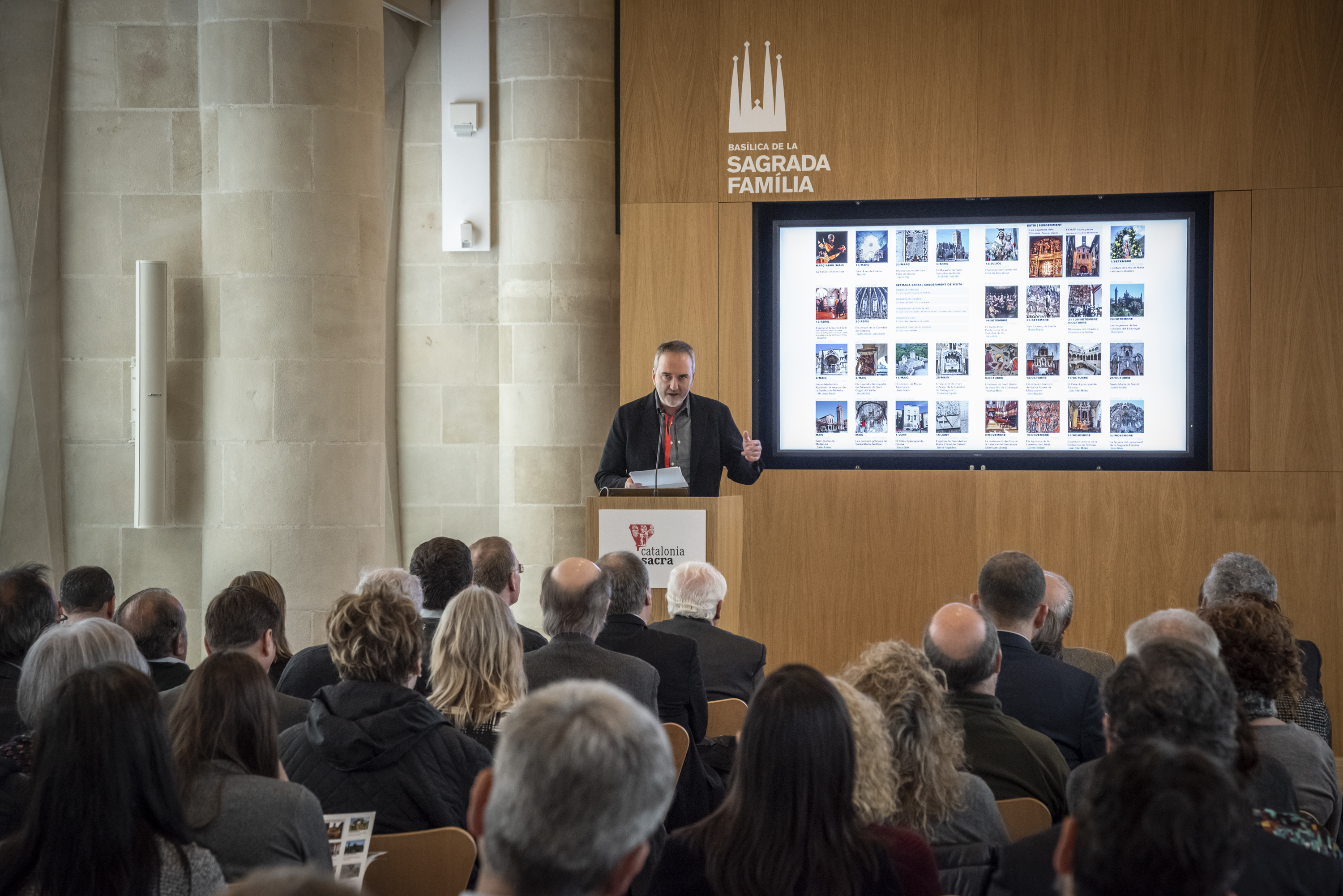 Yesterday, the La Mercè cloister in the Sagrada Família hosted the launch of the Catalonia Sacra agenda, an activity promoted by the ten dioceses in Catalonia to share the cultural heritage with religious roots. In fact, the person charged with the introduction was the Bishop of Girona and the president of Conservació i Promoció de l'Art Sagrat (Conservation and Promotion of Sacred Art, SICPAS), Mons. Pardo. The events will be held from March to October and include around thirty tours, routes and lectures which will be held in twenty counties in Catalonia and one in the region of Valencia.
For the eighth year, Catalonia Sacra's activities focus on highlighting the importance and diversity of a series of crucial works of Catalan art housed in the ten dioceses. To bring it to fruition, it has scheduled lectures and guided tours of prominent aspects of our heritage with added value, either because they are not regularly offered or because of the prominence of the speakers. The activities include a lecture in front of the Nativity façade of the Sagrada Família scheduled for the month of November.
Plus, this year for the first time, Catalonia Sacra will take advantage of Easter and the summer to suggest activities that visitors can do on their own. In the former, artistic events or assets related to the figure of Christ are recommended, while in the latter, a stage-by-stage route around the churches in the Pyrenees is suggested. The entire list of activities can be found on the website www.cataloniasacra.cat.
Publish Date

2/21/19