Asset Publisher
Sagrada Família announces works to resume and sets goal of completing tower of the Virgin Mary in 2021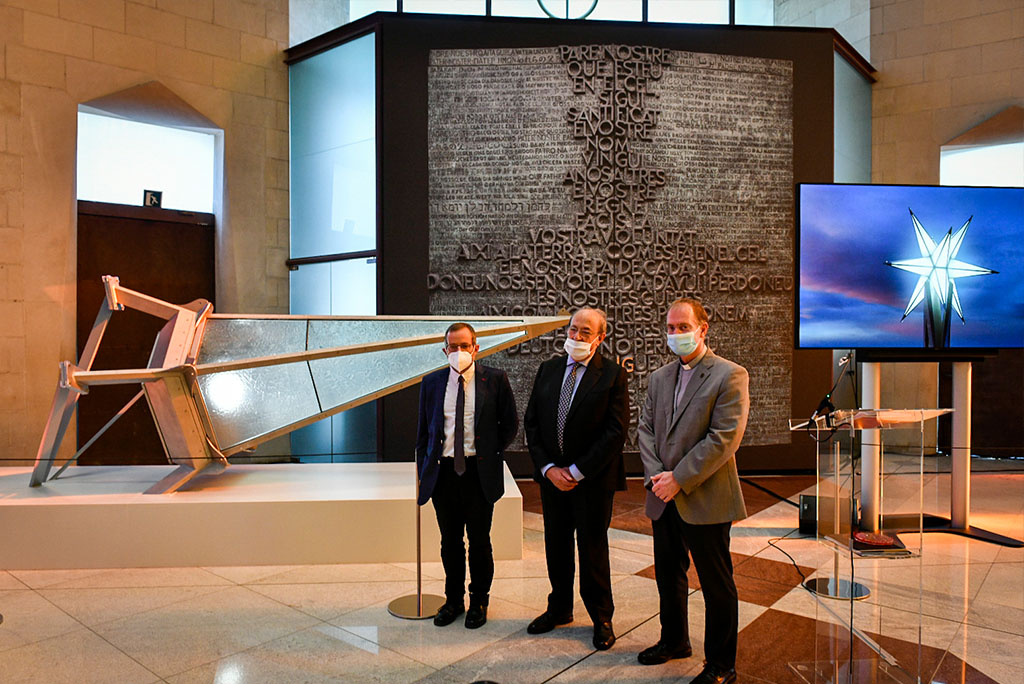 The Sagrada Família announced this afternoon at a press conference that Temple works will begin again and that the tower of the Virgin Mary will be completed in 2021. As such, the Sagrada Família works will specifically focus on finishing this tower, the second tallest at the Basilica, 138 metres tall. Right now, all the levels of the tower have been put in place and only the pieces of the 25-metre pinnacle are left, which will be topped with an illuminated twelve-pointed star.
Executive Chairman of the Junta Constructora Esteve Camps assured that, despite the current situation, "we are still excited and committed" to moving the project forward. The Junta Constructora, throughout its history, "has seen difficult times, but has always continued making Gaudí's project a reality, to a greater or lesser degree." And, so, "this time will be no different," Esteve Camps explained.
Also of note, this year the Open Doors Days will be held on 18, 19 and 20 September. The 3,000 participants who won tickets will get to visit the Temple for free and get a first-hand look at what the star crowning the tower of the Virgin Mary will look like.
Publish Date

9/16/20