Asset Publisher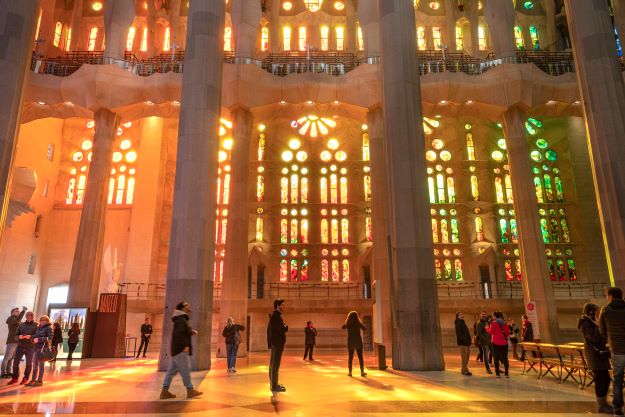 The Sagrada Família invited 9,000 people to visit the Basilica for Santa Eulàlia, on 11 and 12 February between 3:00 pm and 6:00 pm.
On 6 February, the lucky winners were chosen in a random draw. In total, 96,179 people entered the draw between 30 January and 6 February at 10:00 am using the form available on the Sagrada Família website and social media.
With this initiative, the Basilica joined in the celebrations for Santa Eulàlia for the second year in a row, increasing the tickets available to 9,000 from 6,000 in 2022.
The traditional Open Doors Days for the Mercè festivities will be held again this year in September.
Publish Date

2/13/23