Asset Publisher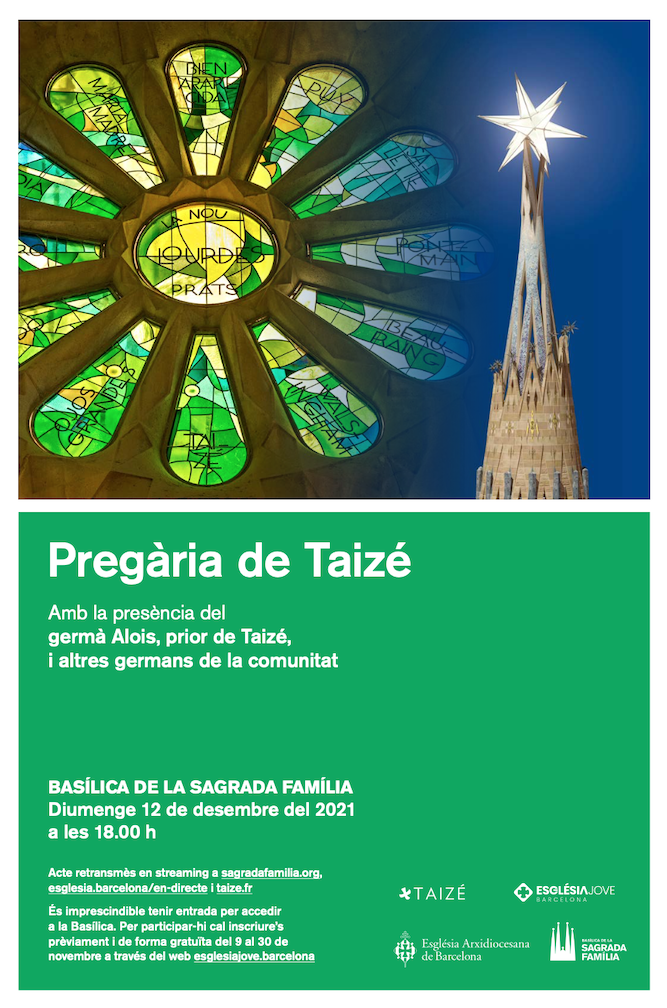 On 12 December at 6:00 pm, the Sagrada Família is hosting an international prayer with the Taizé Community of France.
The prayer service will be led by the community's prior Brother Alois and other members, with collaboration from the Barcelona Archdiocese Youth Ministry Delegation.
This prayer is just one of the events the Sagrada Família is hosting for the inauguration of the tower of the Virgin Mary.
There is no charge to attend the prayer service but you must sign up between 9 and 30 November on the esglesiajove.barcelona website.
Publish Date

11/10/21