Asset Publisher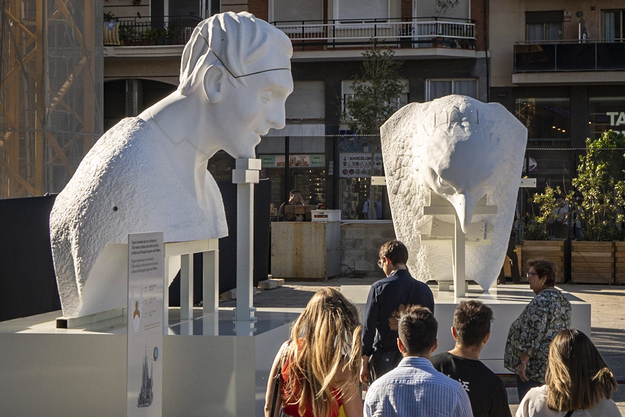 The Sagrada Família has again held its annual Open Doors Days, inviting the people to visit the Temple during Barcelona's main feast day, the La Mercè festivities. On 22, 23 and 24 September, a total of 15,000 people visited the Basilica for free and got to see how the works are progressing.
The winners of the draw to give out the tickets got an up-close look at the sculptures of the tetramorph that will crown the tower of John and the tower of Matthew (the remaining two towers to complete the four towers of the Evangelists). For the tower of the Evangelist Matthew, the figure represents a human being and for the tower of the Evangelist John, an eagle.
Also new this year was an augmented reality experience on the official Sagrada Família app to discover spaces not open to the public, such as the cyma garden, roofs and the inside of the tower of the Virgin Mary.
As announced at the press conference, there will be an inauguration mass on 12 November and cultural events to celebrate the completed towers of the Evangelists with the people all month long.
Publish Date

9/26/23