Asset Publisher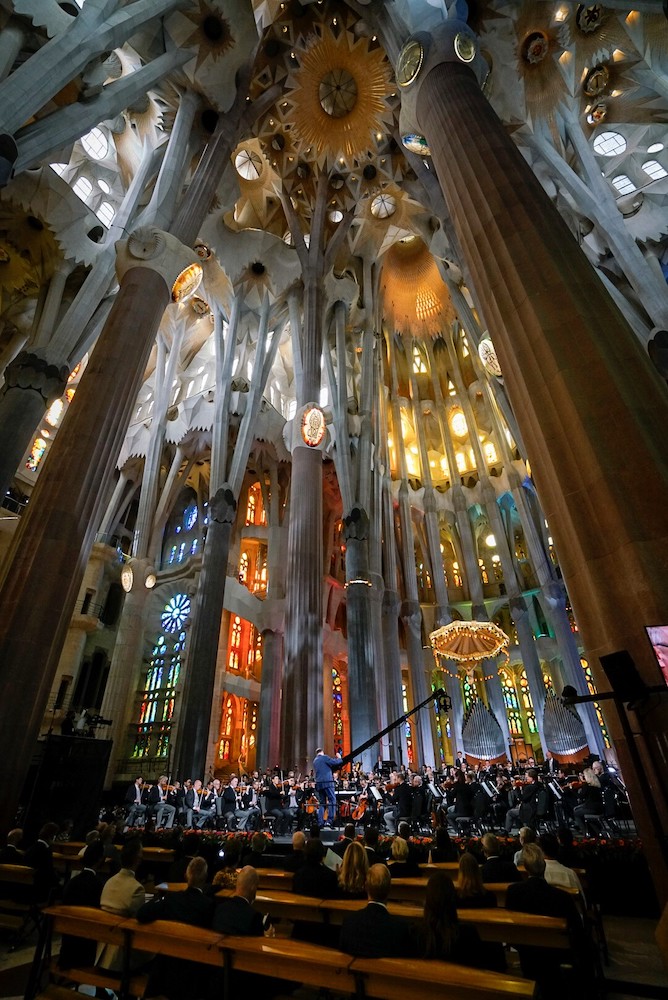 On 18 September 2021 at 5:30 pm, the Vienna Philharmonic Orchestra held a concert at the Sagrada Família.
The Vienna Philharmonic is conducting a series of concerts featuring performances of Anton Bruckner's complete symphonies at iconic European venues and chose the Basilica for this event.
The preview
The Sagrada Família invited 400 people to attend the preview on 17 September at 5:30 pm to bring culture and the Sagrada Família closer to the citizens of Barcelona.
The invitations were distributed by prize draw among the 17,000 people who registered between 2 and 8 September.
The concert
This concert featured the Symphony No. 4 in E flat major, "Romantic", by Anton Bruckner, which was first performed on 20 February 1881 by the Vienna Philharmonic itself.
The concert was produced by RTVE for the EBU with the support of the Fondazione Pro Musica and Arte Sacra, and the Sagrada Família produced it thanks to Tiqets, whose support made the production of this concert possible.
Publish Date

9/18/21