Asset Publisher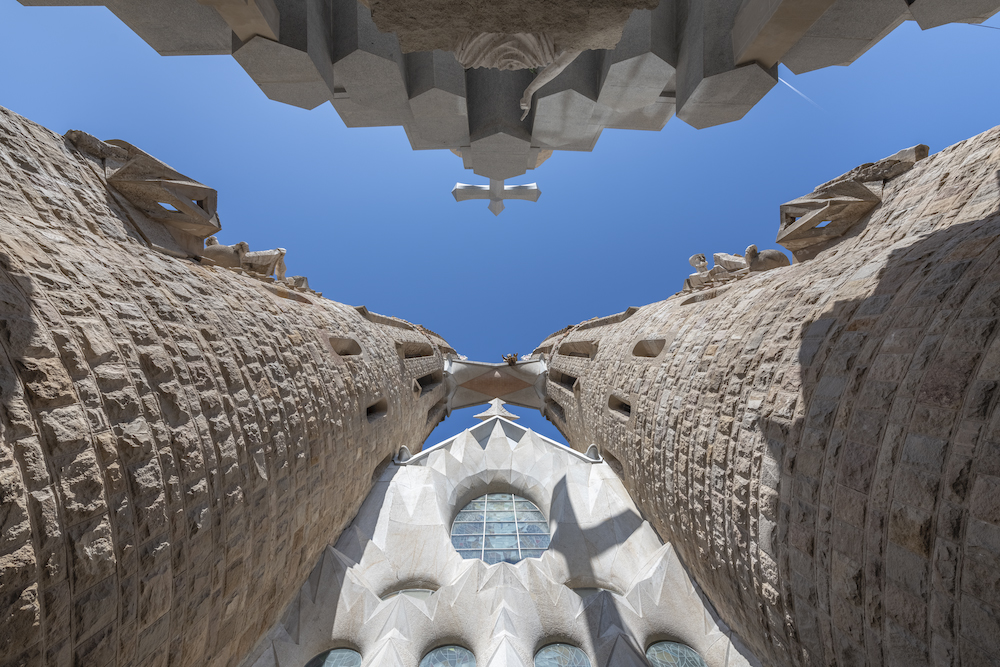 Barcelona Architecture Week was held from 6 to 16 May. The Sagrada Família took part in the initiative with guided tours of the garden, a space tucked away behind the great upper portico on the Passion façade.
On 12 May, a total of 48 people got to learn more about the project, with tours guided by the Basilica's team of architects.
This architectural event promoted by the Barcelona City Council, Architects' Association of Catalonia (COAC) and Fundació Mies van der Rohe, in collaboration with Barcelona Building Construmat and ARQUIDFAD, hosted several activities related to the world of architecture: online conferences and webinars, debates, tours of various spaces in the city, workshops, film and documentary screenings, readings and concerts.
The visit to the Sagrada Família garden was organised by the 48h Open House Barcelona cultural association, which aims to promote architecture as an essential part of culture. This year, the Sagrada Família was part of the "Hidden Spaces" project, which visited one of the city's hidden spaces each day.
Publish Date

5/17/21