Asset Publisher
Sagrada Família mourns loss of Joan Vila-Grau, creator of stained-glass windows for the Temple of the Sagrada Família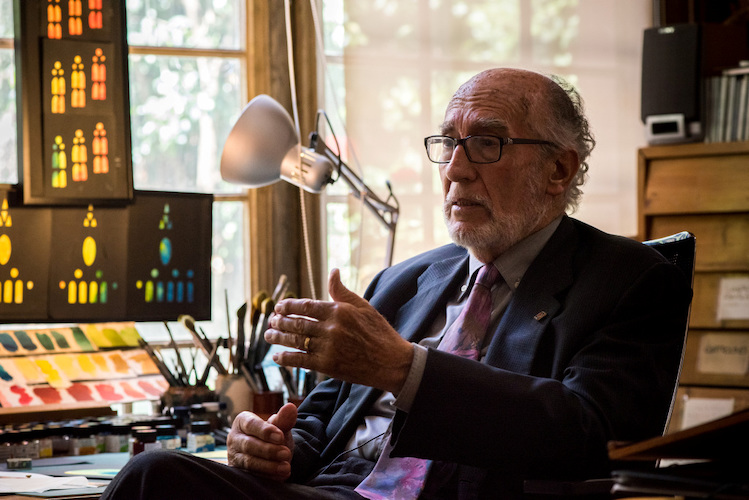 Today, 11 November 2022, artist Joan Vila-Grau passed on. He was born in Barcelona in 1932 and was commissioned to design the stained-glass windows for the Temple of the Sagrada Família according to the guidelines left by Antoni Gaudí.
Since 1955, he devoted his professional life to painting, ceramics and stained-glass. He was interested in the renewal of religious art. He specialised in the historical study of stained-glass windows in Catalonia and in creating contemporary windows.
In 1999, he began work on the stained-glass windows for the naves at the Sagrada Família. This project took nearly 20 years and showed Joan Vila-Grau's extreme sensitivity in interpreting Gaudí's designs. The stained-glass windows in the naves are a great symphony of colours, making the interior of the Temple warm, expressive and contemplative.
Publish Date

11/11/22