Asset Publisher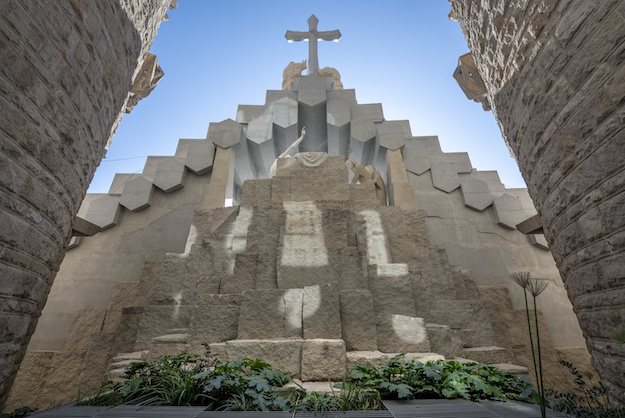 The Garden, a space located 25 metres off the ground just behind the great upper portico on the Passion façade that symbolises the place where Jesus was buried, is now open to visitors online. The new digital resource showcases this space of quiet contemplation that is not open to the public.
It gives anyone interested the chance to see the reproduction of the old quarry near Calvary where, documents show, the tomb had been dug. A quarry that, after being abandoned for many years, had been reclaimed by nature and given rise to the Garden the Gospels speak of.
The resource is available on the Sagrada Família website alongside the virtual visits of other parts of the Basilica: the crypt, cloister of Our Lady of the Rosary, western sacristy and even the construction works.
Another virtual visit will go online in the next few months, taking visitors up in the air to see the progress on the tower of Jesus Christ with the eighth level in place.
Publish Date

6/16/22