Asset Publisher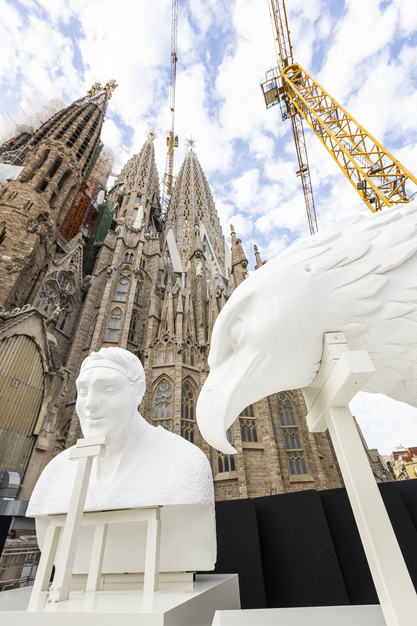 Today marks the beginning of the Sagrada Família Open Doors Days, coinciding like every year with the La Mercè festivities, to share the current state of the works with the people and show them areas that can't normally be seen.
This time, 15,000 people will have the chance to visit the Basilica for free and get a first-hand look at the sculptures of the tetramorph that will crown the tower of John and the tower of Matthew, which will finish off the grouping of the four towers of the Evangelists.
New this year, they will also get to discover spaces not open to the public, such as the cyma garden, the roofs and the inside of the tower of the Virgin Mary through an augmented reality experience on the official Sagrada Família app that will premiere for this occasion.
As announced at the press conference, there will be an inauguration mass on 12 November and cultural events to celebrate the completed towers of the Evangelists with the people all month long.
Publish Date

9/22/23