Asset Publisher
The Sagrada Família has applied for building permits and activity licences for the Basilica from the City Council
These are the last pieces of paperwork that the Temple has to complete to fulfil the requirements for the building work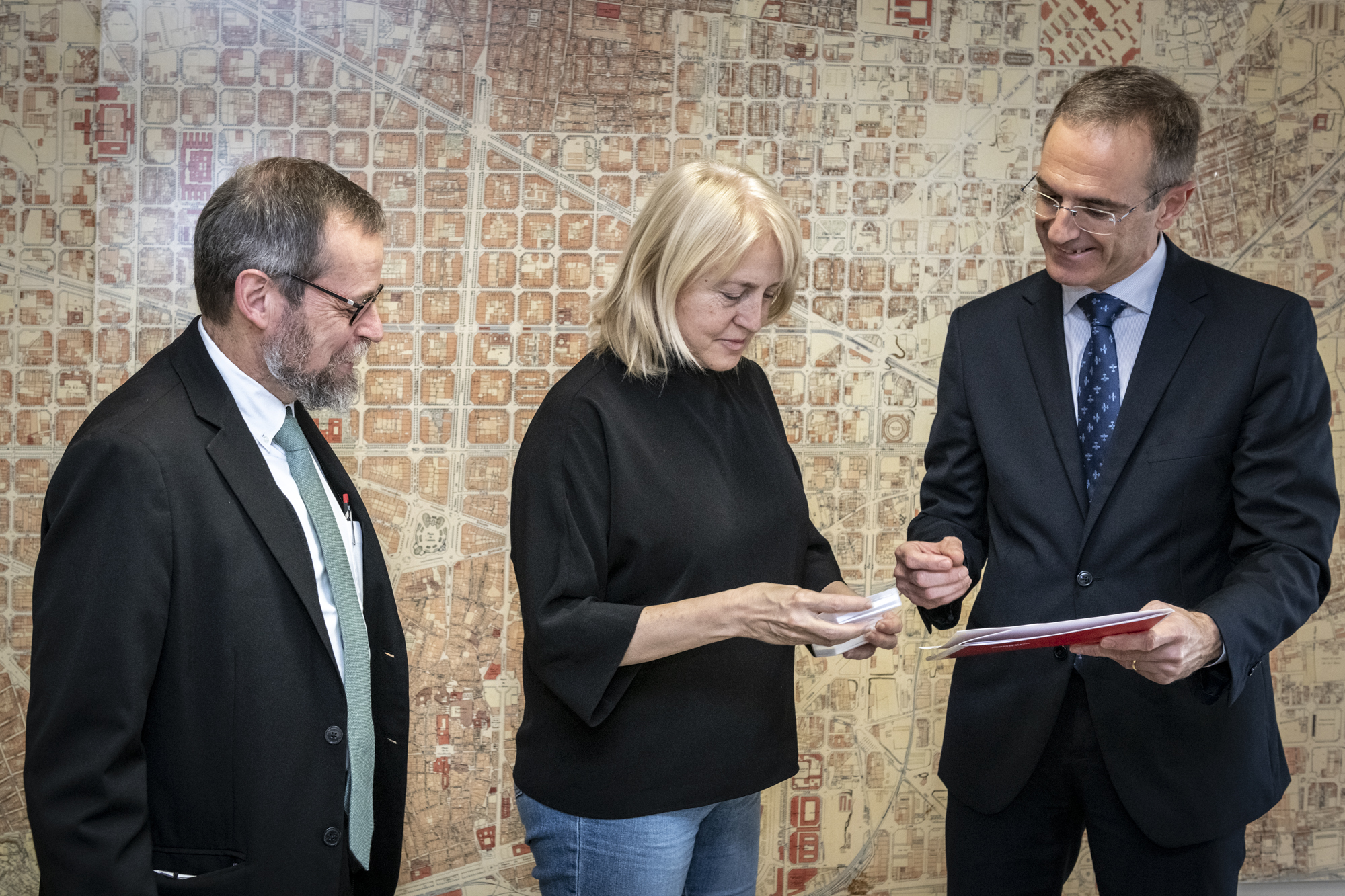 This morning, the Junta Constructora submitted its application for the building permit for the Temple, on top of the application for its activity licence, submitted yesterday. These are the last pieces of paperwork that the Sagrada Família has to complete to fulfil the requirements for the building work and finish it in 2026. From now, the only thing remaining is for the Council to approve the corresponding licences and, therefore, finishing off a journey that has lasted over 130 years.
On 18 October last year, the Sagrada Família and the Barcelona City Council signed an agreement to fulfil the requirements for building work on the Temple. This agreement takes into account the drawing up of a special plan that includes the entirety of Gaudí's project and, later, the completion of the Glory narthex. The plan was approved by the Barcelona City Council at the end of February.
The agreement allowing the Sagrada Família to obtain the building permit is the result of joint work that has been carried out over the last two years and stipulates that the Basilica will contribute economically towards the urban planning, transport and the maintenance of the Temple's surroundings.
Publish Date

3/7/19