Asset Publisher
In 2022, Sagrada Família expects to finish the towers of the Evangelists Luke and Mark and add three more levels to the tower of Jesus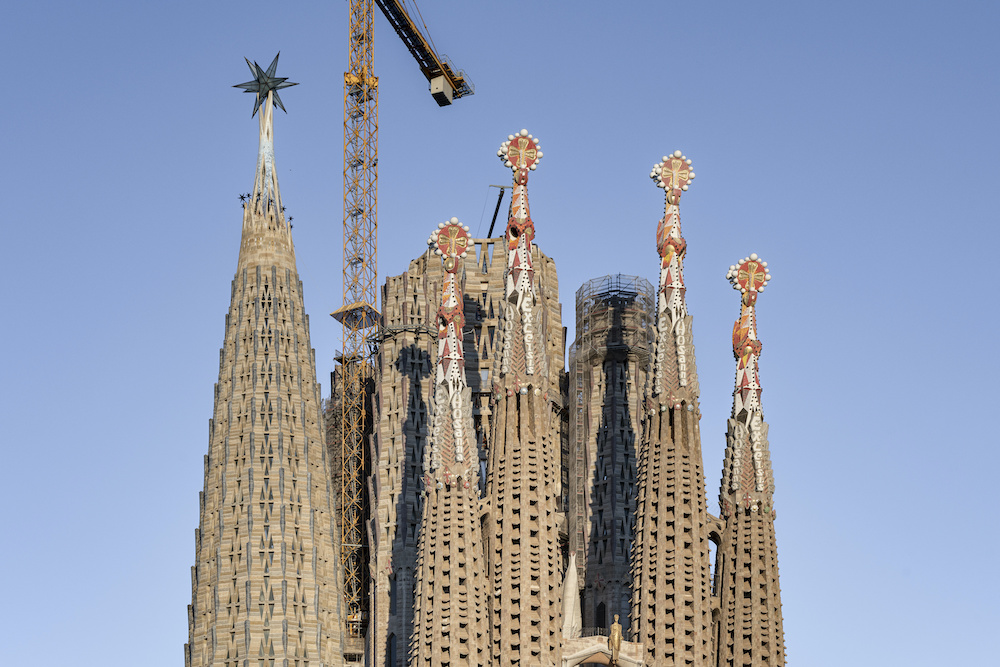 COMPLETION OF TWO TOWERS OF THE EVANGELISTS
The Sagrada Família is preparing to tackle this new year with a calendar of works that, if all goes well, expects to complete the two towers of the Evangelists Luke and Mark and add three levels to the tower of Jesus Christ.
The Junta hopes to finish the tower of Jesus Christ in 2026, although this will depend on how many visitors it receives.
CONSERVATION AND CLEANING OF THE NATIVITY FAÇADE
In 2022 works will also begin to conserve and clean the Nativity façade, starting with two pinnacles.
Publish Date

1/12/22