Asset Publisher
The distinction comes from Telecos.cat and COEINF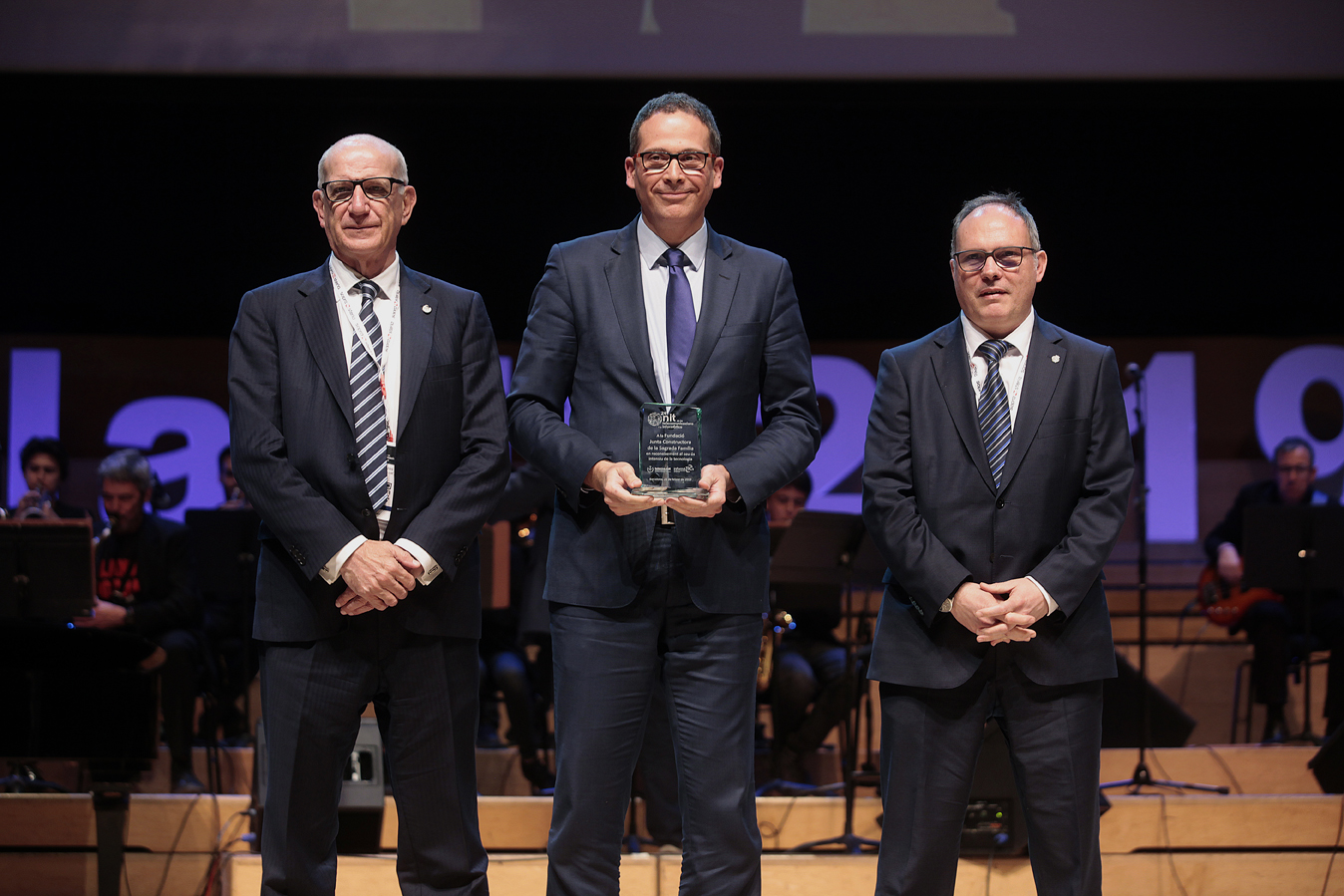 Picture: Diego Muñoz
Yesterday, the Junta Constructora del Temple Expiatori de la Sagrada Família received recognition for its intensive use of technology in all spheres of the organisation. This distinction was spearheaded by the Associació Catalana d'Enginyers de Telecomunicació (Catalan Association of Telecommunications Engineers, Telecos.cat) and the Col·legi Oficial d'Enginyeria en Informàtica de Catalunya (Official Computer Engineering Association of Catalonia, COEINF), and it was bestowed at the 24th Nit de les telecomunicacions i la informàtica (Telecommunication and IT Night) held at L'Auditori de Barcelona. The purpose of this recognition is to highlight the use of technology in the temple, in terms of both the construction itself and visitor management.
The representatives of the Sagrada Família at the Nit de les telecomunicacions i la informàtica included the general director of the Sagrada Família, Xavier Martínez, and the director of Building and Technology, Fernando Villa, who collected the award. The participants in this celebration were also able to learn about the spectacular impact of technologies in the temple through a video which explained the main applications.
The Nit de les telecomunicacions i la informàtica was also the backdrop of other prizes awarded to distinguish the personality of the year, social responsibility and the digital transformation. The ceremony was presided over by the president of the Generalitat, Quim Torra.
Publish Date

3/15/19