Asset Publisher
The healthcare sector is the first group of people to visit the Temple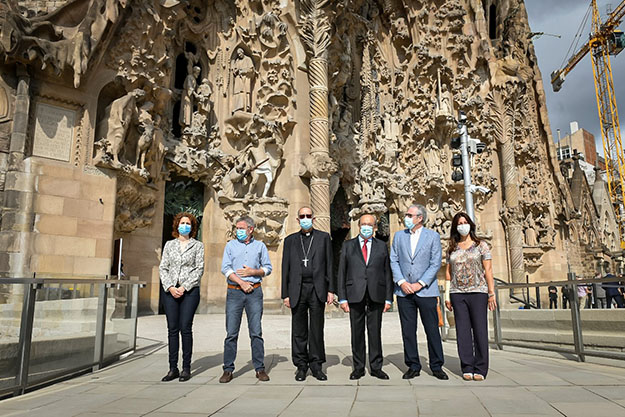 The Sagrada Família open its doors with a tribute to everyone who has been on the front line fighting COVID-19 and preventing its effects. The healthcare sector is the first to receive a tribute through over 2,000 tickets shared between the professional Medical, Nursing, Pharmaceutical and Physiotherapy associations.
The event started off with a reception for the chairpeople of the Associations held by Cardinal Joan Josep Omella i Omella at the Nativity façade. After this, the members of the associations and their families crossed the doors to the Temple to enjoy an exclusive visit inside the Basilica.
The acknowledgement will continue on 4, 5, 11 and 12 July and will also include agents from the various forces that have helped keep the city safe, staff from social organisations and NGOs that have been helping families and people who have had financial troubles and the business and retail organisations that have kept their services running over the last few months.
Publish Date

7/4/20