Asset Publisher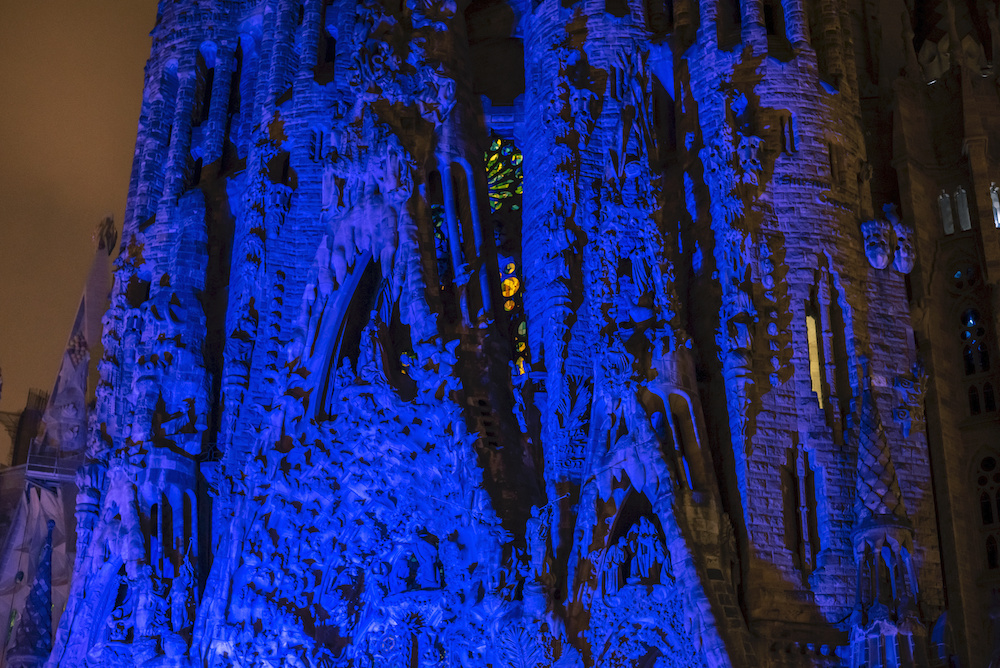 Next Friday 1 October, we will light up in blue Sagrada Família's Nativity façade to mark the International Day of Older Persons.
The Fundació Amics de la Gent Gran is decorating the façade to commemorate this date in order to promote living and ageing with dignity.
The Fundació Amics de la Gent Gran is a state organisation that fights against loneliness among the elderly and ageism through volunteering and awareness-raising.
The Sagrada Família will end the year with three light displays for charitable causes. In May, to mark the Neurofibromatosis Awareness Month, the Sagrada Família joined the "Shine a Light on NF" initiative created by the Children's Tumor Foundation and promoted in our region by the Catalan Neurofibromatosis Association. On 27 June, the Basilica was lit up in green to mark International Day of Deafblindness.
In addition, as every year, the Basilica also joined Earth Hour in May, by switching off the lighting on the Nativity façade.
Publish Date

9/28/21