Asset Publisher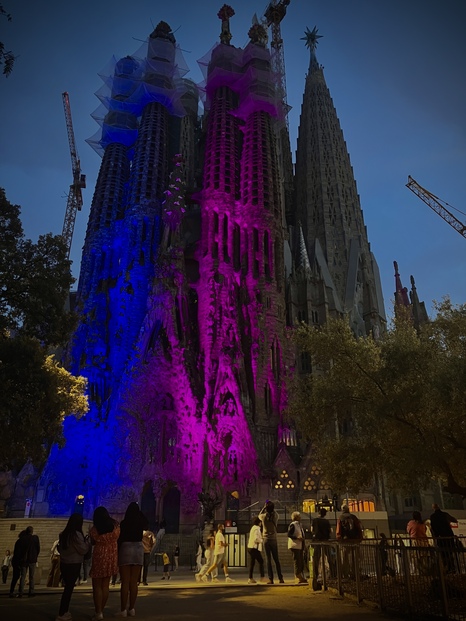 On 5 May from 9 pm to 12 midnight, the Nativity façade of the Sagrada Família was lit up in blue and purple for the international 'Light it up for Huntington's Disease' campaign, part of awareness month in Europe.
Coinciding with the 25th anniversary of the Catalan Association of Huntington's Patients, this initiative aims to raise awareness of the disease and all the families living with this minority neurodegenerative condition that has no cure, who in Catalonia can turn to the association for support.
Sagrada Família lights up three times a year to support various charity initiatives. This year, the Temple will also be lit up on 8 May for World Red Cross and Red Crescent Day and 2 June for World Day to Fight Myasthenia Gravis.
In addition to these illuminations, like every year, the Sagrada Família also took part in Earth Hour in March by switching off the Nativity façade completely.
Publish Date

5/5/23