Asset Publisher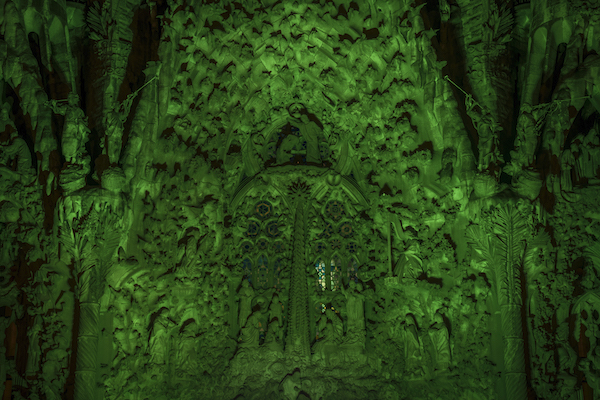 The Sagrada Família will be lit up three times a year to support various charity initiatives. This year, the causes have already been chosen. For all of them, it is the Nativity façade that will be lit up, from 9 pm to midnight.
May is Neurofibromatosis Awareness Month. The Sagrada Família is taking part in Shine a Light on NF, created by the Children's Tumor Foundation and promoted here at home by Associació Catalana de les Neurofibromatosis. On 17 May, emblematic buildings and monuments around the world will be bathed in blue and green to raise awareness of this disease.
The second will be on 27 June for International Day of Deafblindness. In collaboration with the Catalan Association for Deafblind People - APSOCECAT, the façade will be lit up to raise awareness of this physical disability among the general population.
The final event will be on 1 October, for International Day for Older Persons. With Fundació Amics de la Gent Gran, the façade will be bathed in a call for living and ageing with dignity.
Given the current healthcare situation, we don't recommend congregating outside the Basilica.
To enjoy these symbolic lightings of the façade, we will share photos on the Sagrada Família social media afterwards.
Publish Date

5/11/21