Asset Publisher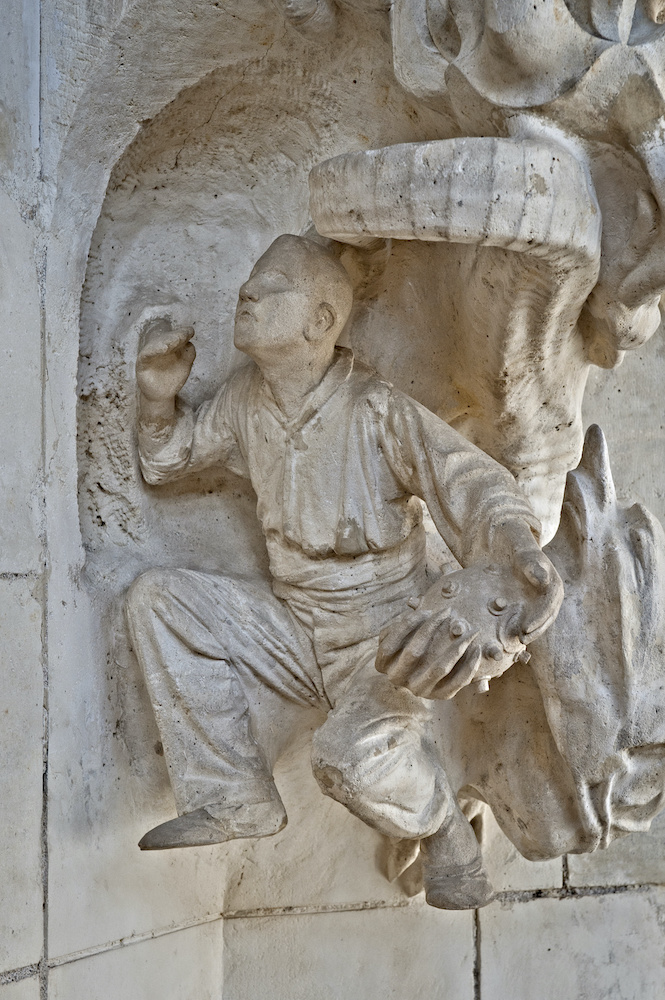 The Sagrada Família is joining in "Museums and Liceu: A shared history" to commemorate the 175th anniversary of the Gran Teatre del Liceu. This initiative invited cultural institutions around Catalonia to display a piece from their collections to help reconstruct the history of the Liceu from different standpoints.
The Basilica will be displaying a sign explaining the sculpture group Violence, the Temptation of Man in the cloister of Our Lady of the Rosary from mid-April, as part of the usual tour of the Basilica.
This sculpture, finished by Gaudí in 1879, expresses the temptation of violence, which is represented as a devil offering a labourer an Orsini bomb, the same type thrown at the Liceu in November 1893.
The official event kicking off the initiative took place on 15 March at the Gran Teatre del Liceu, with representatives of the various participating institutions.
More information HERE
Publish Date

3/16/22