Asset Publisher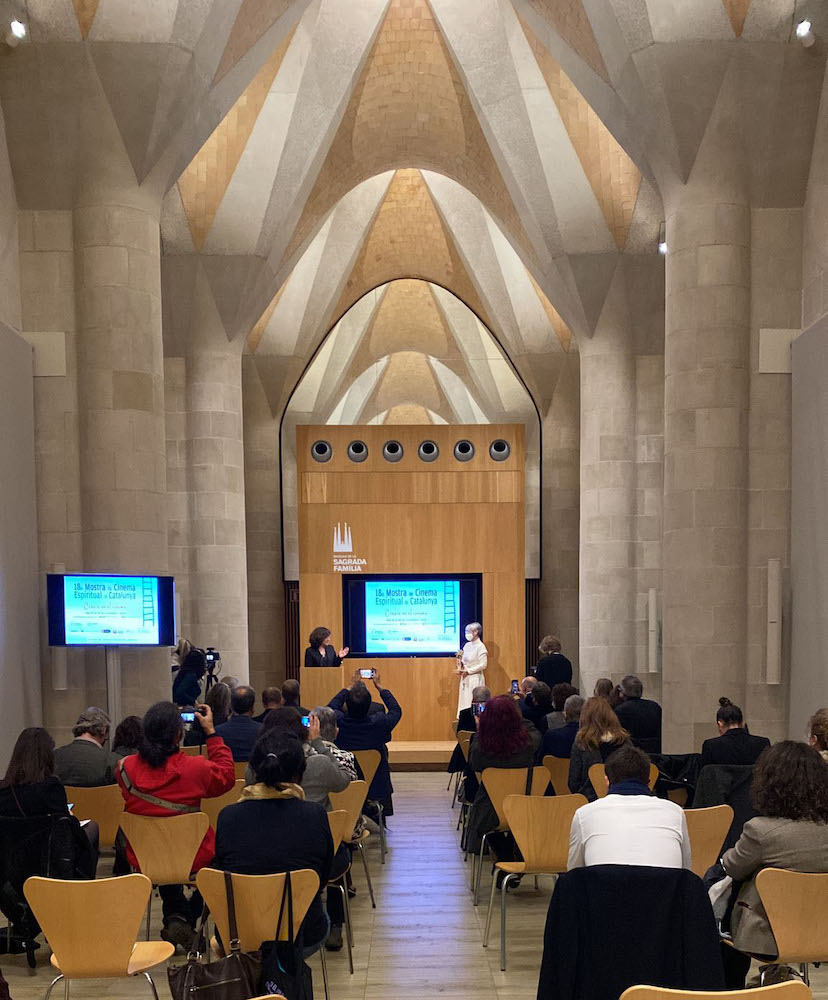 On 23 November at 6:00 pm, the Sagrada Família hosted the ceremony to present the 4th annual Spiritual Film Award.
Catalan Minister of Justice Lourdes Ciuró presented the 4th Spiritual Film Award to this year's winner, Judith Colell, film director, screenwriter, producer and current president of the Catalan Film Academy.
Colell is receiving the award in recognition of her nine feature films, including 15 Hours (2020), which won the Signis award for best film at the renowned Malaga International Film Festival 2021, Elisa K, Nosotras and 53 Days of Winter.
This initiative is part of the 18th Spiritual Film Festival organised by the Catalan Ministry of Justice Directorate General for Religious Affairs, held this year from 15 to 30 November.
The Sagrada Família also hosted this awards ceremony in 2018 and 2019.
Publish Date

11/23/21