Asset Publisher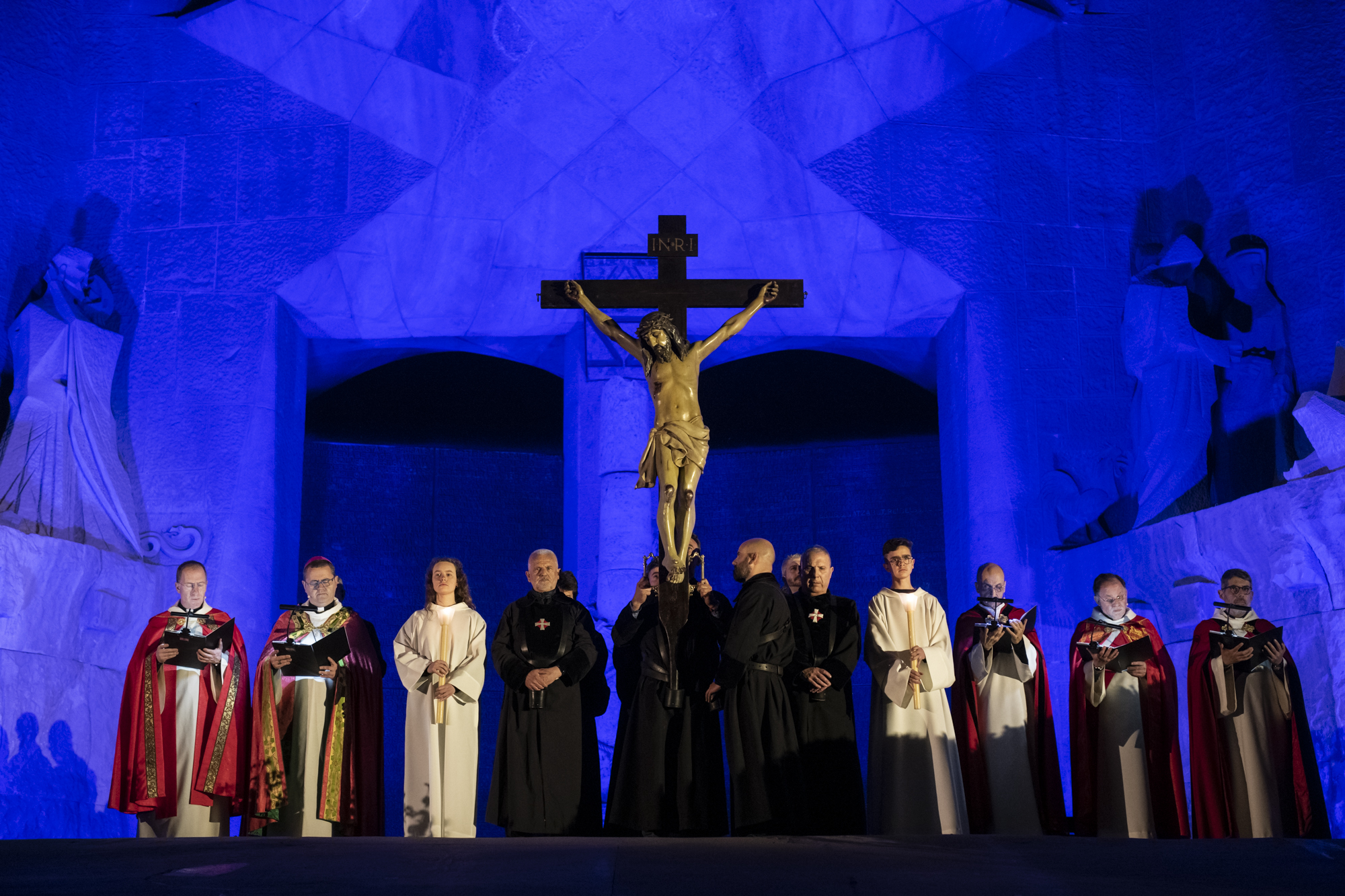 Symbolically, the Sagrada Família is an expression in stone of the Christian faith, which is renewed each year at Easter. This liturgical season is expressed on the Passion façade, which explains the period in Jesus Christ's life between the Last Supper, his death and his resurrection. To celebrate, this year the Basilica hosted several events and activities, which saw 35.000 participants and were designed for all ages.
So, children were the focus of the family workshop, where they made Easter eggs. On 6 April, the Temple hosted the Easter concert, with more than 1,500 people in the audience. Also, on 15, 16 and 17 April, the Temple illuminated the Passion façade with music, remembering Jesus' final hours, with 25.000 in the audience.
Over this time, the Temple also hosted several religious celebrations. The most popular, Palm Sunday Mass, was held on 14 April. For Easter, the Basilica also hosted the mass of the Lord's Supper, on Maundy Thursday; the celebration of the Lord's death, on Good Friday, with a Via Crucis and illumination of the Passion façade; and the Easter Vigil, on Saturday 20 April.
Publish Date

4/23/19