Asset Publisher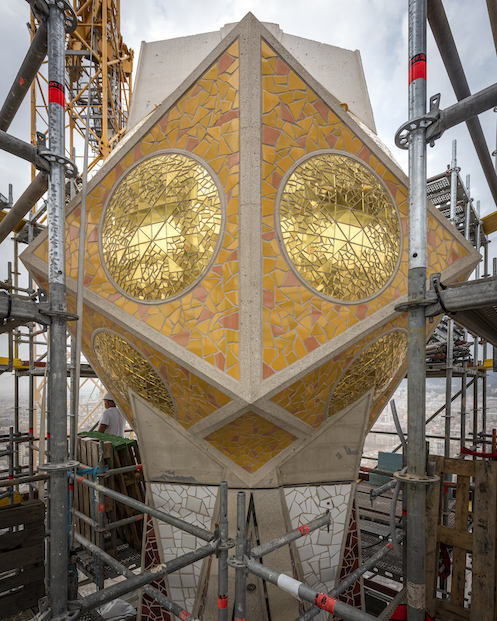 On 17 October, the icosahedron was put in place on the tower of Luke. Once the tower is finished, the figure of the tetramorph, a winged ox with the book, will emerge from the top.
With the icosahedron in place, the tower stands at 125.90 metres, with less than 10 metres left to complete. This element contains a sphere and is decorated with trencadís mosaics: in gold on the spherical bulges and in warm tones of ochre, yellow and salmon on the faces of the piece.
The shaft, the first level of the pinnacle, was completed in early October when the third-level tambour was put on the tower of the Evangelist Luke.
The Sagrada Família expects to finish two of the towers of the Evangelists in 2022: the towers of Luke and Mark.
Publish Date: 17/10/2022
Update: 27/10/2022
Publish Date

10/27/22