Asset Publisher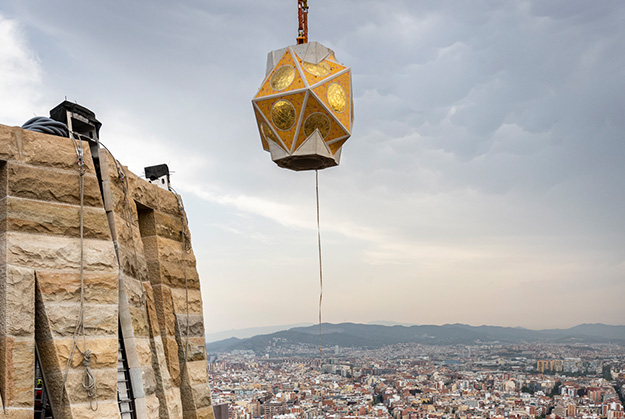 On 24 July, the icosahedron was put on the tower of Matthew. Once the tower is finished, the figure of the tetramorph, in this case a human figure with wings and the book, will emerge from the top of this element.
The icosahedrons, which are found on all four towers of the Evangelists, contain spheres and are decorated with trencadís mosaics in gold on the spherical bulges and in warm tones of ochre, yellow and salmon on the faces of the piece.
According to the construction calendar, work will begin in early September to put the icosahedron on the tower of John, which the eagle tetramorph figure will rise out of. The Sagrada Família expects all four towers to be completed by the end of 2023.
Publish Date

7/24/23