Asset Publisher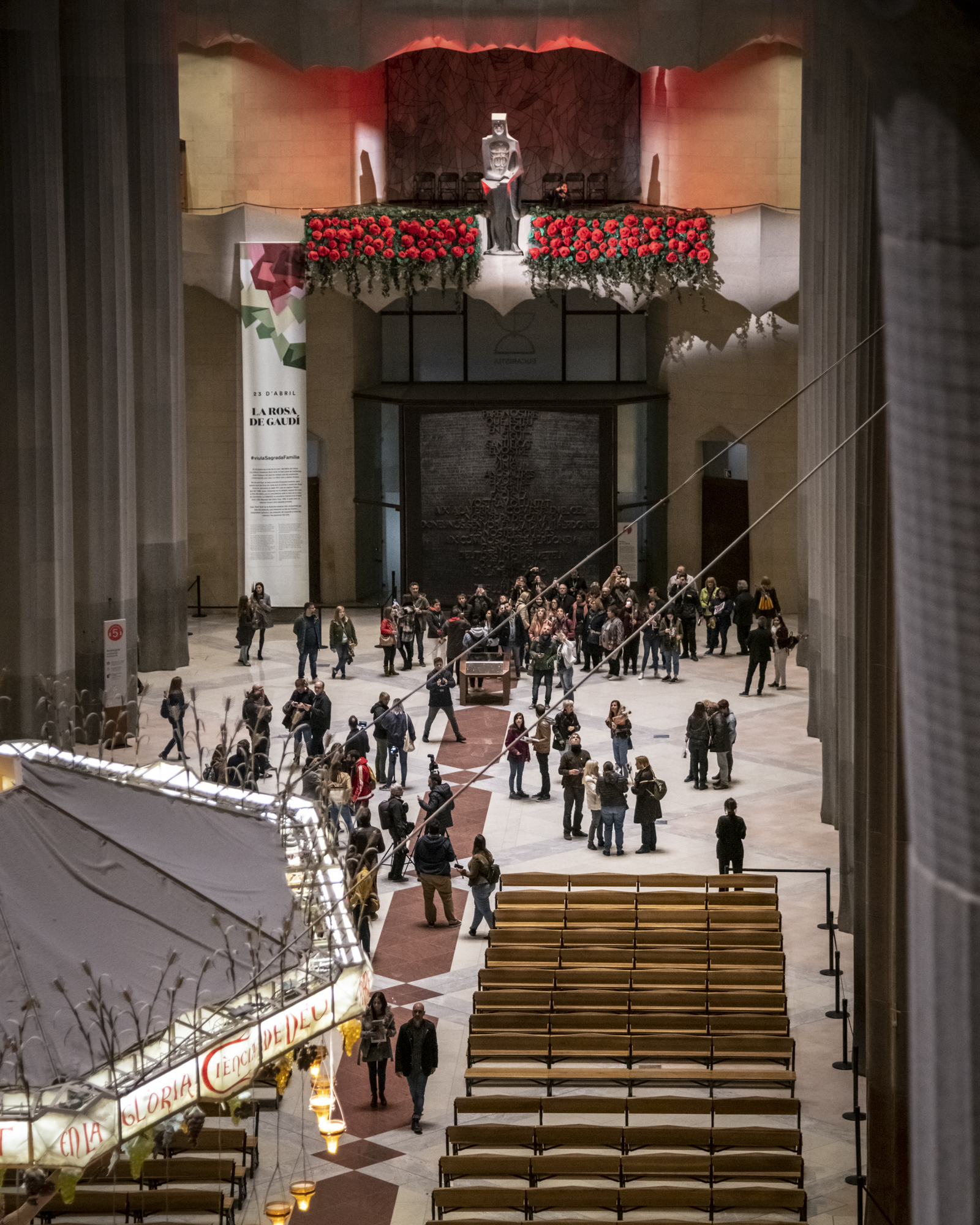 Sant Jordi is Catalonia's cultural festival par excellence. The Sagrada Família, as a benchmark in architecture, heritage and culture, offered a special way to enjoy this day with a series of activities so that residents could experience what is undoubtedly Gaudí's rose.
So, the celebration began on 22 April with an off-hours tour of the Temple. From 8:30 pm, the Temple opened its doors for an exclusive tour at dusk for the winners of a draw through our Facebook and Instagram accounts.
This special tour included the Veus Blanques area, 15 metres off the ground, where the winners got a unique view of the Jube, which features a sculpture of Saint George, three-metres tall, by sculptor Josep Maria Subirachs recently named a Cultural Asset of National Interest (BCIN). Plus, the railing of the Jube was decorated with red roses and illuminated for the occasion.
In addition to this special tour, the Sagrada Família and the Gaudí House Museum also wanted to commemorate Sant Jordi by inviting everyone celebrating their name day to visit these spaces.
So, on Sant Jordi, the Sagrada Família and Gaudí House Museum, which was Gaudí's home at Park Güell, gave everyone named Jordi, Jordina, Jorge or Georgina a free visit without having to book. In total, 600 people celebrating their day visited the Temple and the Gaudí House Museum with one companion.
Publish Date

4/24/19