Asset Publisher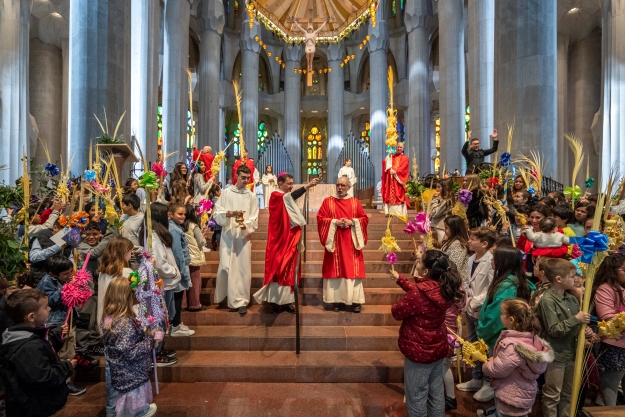 Palm Sunday was celebrated at the Basilica of the Sagrada Família with the blessing of the palm fronds followed by mass.
The ceremony began inside the Basilica at 12 noon. A few minutes later, the blessing of the palm fronds began in Plaça de la Sagrada Família and, then, the solemn mass began inside the Basilica, officiated this year by Mons. David Abadías, Auxiliary Bishop of Barcelona.
This Easter, there will be services for the Paschal Triduum and Via Crucis, Easter Vigil and an international mass on Easter Sunday.
Publish Date

4/2/23