Asset Publisher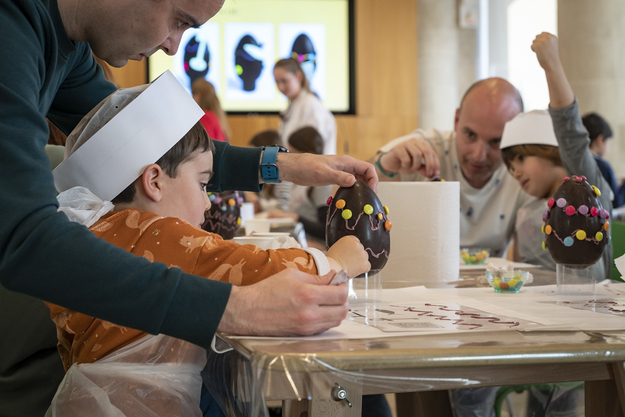 The Sagrada Família invites everyone to share in Easter Week with a programme of religious events and activities from 26 March through 10 April 2023, sharing the religious, cultural and popular significance of this liturgical season. The "Sagrada Família is Easter" campaign features a photo of the Ecce Homo sculpture on the Passion façade, by sculptor Josep Maria Subirachs.
This year, the Sagrada Família is offering an Easter children's workshop for families with kids between 5 and 11 years old, as a sweet, fun way to discover the meaning of Easter.
The workshop includes a guided tour of the Temple starting on the Nativity façade and finishing on the Passion façade, a great opportunity to discover all the different parts of the Basilica. They will also take part in a discovery game on the Passion façade, where they will have to do several challenges, and then finish up by decorating chocolate eggs in an activity with collaboration from the Chocolate Museum and Barcelona Official Pastry School.
TICKETS SOLD OUT
Publish Date

3/20/23