Asset Publisher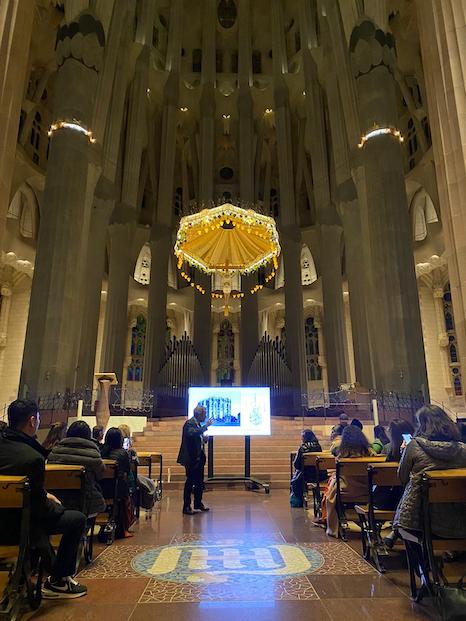 The International Multireligious Forum held in Manresa welcomed world-renowned scholars and experts for a meeting of the leaders of the World Council of Religions for Peace, which culminated with the Manresa Pact: The Manresa 2022 Multireligious and Multisectoral Global Pact for the Development of Resilient, Sustainable, Safe, and Inclusive Cities.
One of the activities during the Manresa 2022 International Multireligious Forum was a conference at the Basilica of the Sagrada Família by Dr Jordi Faulí, head architect of the Basilica, on the fusion of spirituality, nature and architecture in the city, and then a tour of the Basilica as part of the events scheduled for participants in the event "At a Crossroads: An Intergenerational and Multireligious Response to the Social and Environmental Crisis", held from 28 to 30 November in Manresa.
The event organised by Religions for Peace and the Manresa City Council is part of the "Manresa 2022 Transforma" activities, commemorating the 500th anniversary of Ignatius of Loyola's time in the city.
Publish Date

11/30/22