Asset Publisher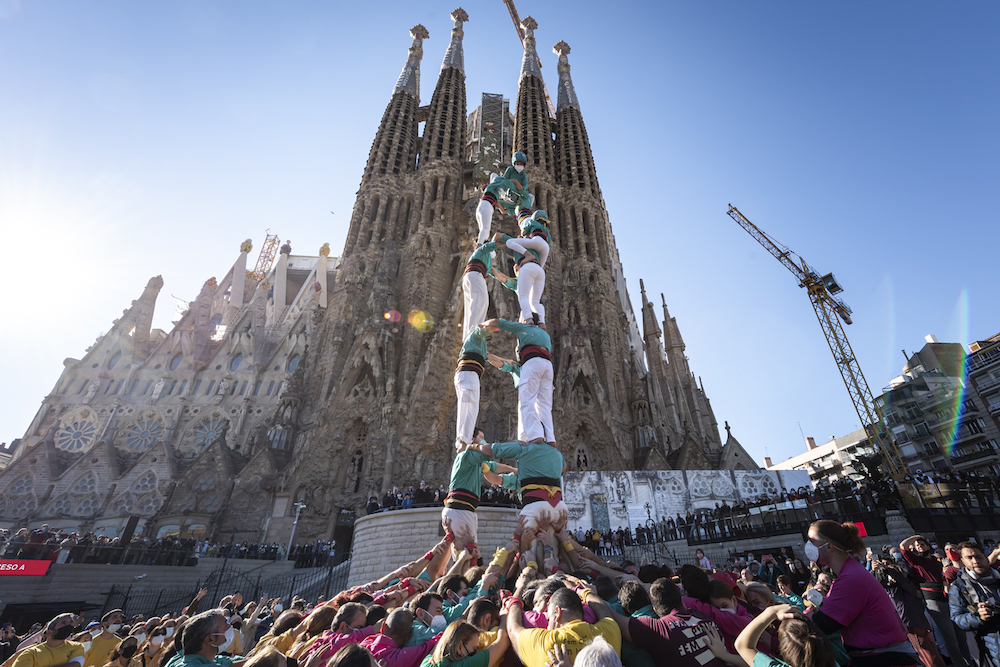 The activities around the Basilica will extend through 4 January so everyone can have fun and celebrate this historic milestone.
The events around the Basilica have been organised with the support and organisation of the Coordinadora d'Entitats del Barri de Sagrada Família and the Sagrada Família, Gaudí Shopping and Encants Nous shopping streets and made possible thanks to the priceless collaboration of many public and private entities and, especially, our neighbours, who we are celebrating this important milestone with.
On 11 December, from 10:30 am, there was a cercavila parade organised by the Colla de Gegants de la Sagrada Família, with other groups from around Catalonia and at 11:00 am children's games with Companyia de Jocs l'Anònima in Plaça de la Sagrada Família; and in the evening, at 5:00 pm, a performance of Bolivian popular dances by Asociación Folklórica, Artística y Cultural 100% Salay.
On the Sunday, the activities continued with children's games starting at 11:00 am, human towers by Castellers de la Sagrada Família from 12 noon, and popular dancing by Esbart Gaudí and Esbart Ciutat Comtal.
On Saturday 18 December, there will be a performance by Falcons de Barcelona at 12 noon, trabucaire salvoes with representatives of groups from around Catalonia at 5:30 pm and a stationary fireworks show by Bestialots Espurnats and Farfolla de la Sagrada Família at 6:00 pm.
On Tuesday 21 December, there will be a Christmas concert with children's choirs on the Nativity façade, with collaboration from the Escola de Música de l'Eixample, Escola IPSI Cor Kodály and the Sagrada Família parish choir school.
Events outside the Basilica are open to the public.
Check out all the activities HERE
Publish Date

12/13/21